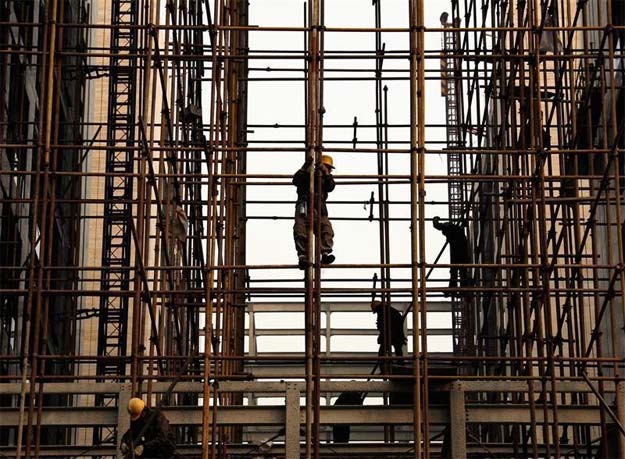 Mumbai:
Speedy implementation of reforms is likely to help the country in making a faster transition from stagflation to higher growth and lower inflation, says a report.
"We believe that as policymakers implement reforms that boost productivity, it will reinvigorate animal spirits in the economy and give the corporate sector incentive to lift its investment, thus leading to recovery," global financial services firm Morgan Stanley said in a research report today.
According to the report, in the first stage of recovery, the government's policy measures will help revive the productivity dynamic, bring down capital output ratio, and improve returns on investment.
As returns on investment improve, the corporate sector will have incentives to lift capex, thereby leading to the second stage of the recovery, it said.
This will place the country on a transition path from stagflation to higher growth and lower inflation, the report added.
"We expect that GDP growth on a quarterly basis will increase by 220 bps from the current 4.6 per cent (as of March 14) to 6.8 per cent by March 2016 and CPI inflation will head towards RBI's comfort zone, moderating by 230 bps over this period to 6 per cent," Morgan Stanley said.
However, the impact of the El Nino (band of warm ocean water temperatures) on agriculture GDP, the strength of recovery in export growth and oil price movements could pose near-term risk to its growth outlook.
The report expects moderation in rural wage growth and the government's effort to cut the fiscal deficit to help in systematic deceleration in CPI inflation.
Headline CPI inflation has remained largely steady in recent months at around the 8- 8.5 per cent mark, with core steady around 7.7 per cent.
It sees near-term risks to the inflation outlook from weather-related concerns (the El Nino caused poor monsoons), but believes the underlying trend adjusted for any temporary spike should show gradual deceleration in inflation.
Morgan Stanley expects the current account deficit to remain in a manageable range at 1.8 per cent of GDP in FY15 as against 1.7 per cent in FY14.