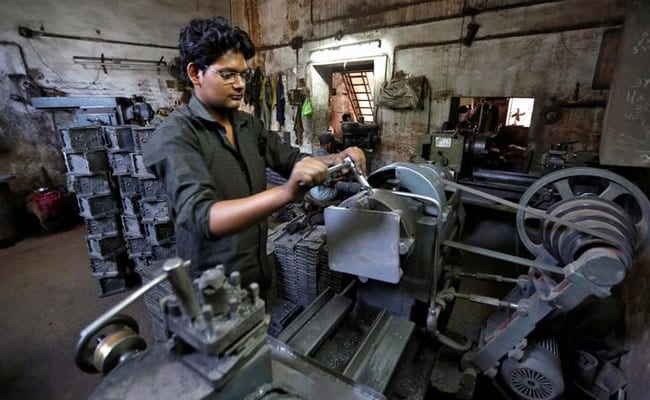 In a boost to the economy, the factory output growth in August surged to 9-month high of 4.2 per cent, indicating an acceleration of industrial activities after the initial setback due to GST-related destocking. Economists, polled by Reuters, had predicted industrial production to rise 2.4 per cent in August.
In July, factory output growth had recorded a revised 0.9 per cent growth.
"These could be taken as early signs that the industrial sector is gradually coming out of the disruptive impact of demonetisation and (the) GST," said Rupa Rege Nitsure at L&T Financial Services.
Retail or consumer inflation rose at lower-than-expected 3.28 per cent in September, unchanged from August. In August, consumer inflation had risen to 3.36 per cent but it was later revised to 3.28 per cent. A Reuters poll showed that economists expected consumer inflation to rise to 3.60 per cent in September.
The industrial growth was buoyed by a strong show by mining (9.4 per cent growth), electricity (8.3 per cent) and capital goods (5.4 per cent) sectors. The manufacturing sector output also rose 3.1 per cent.
But on a year-on-year basis, inflation in September however moderated. Last year, consumer inflation rose by 4.39 per cent in the month of September.
(With agency inputs)