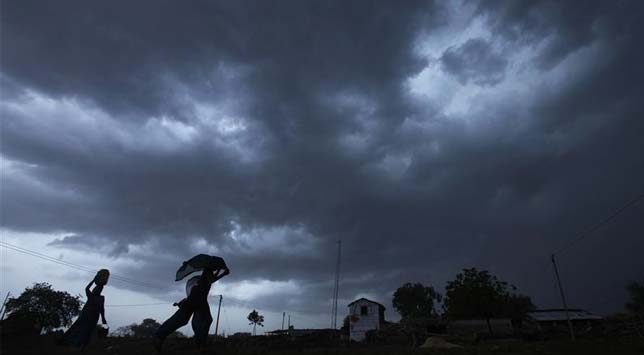 Highlights
Facebook has shed almost $50 billion in value since its debut -- more than the total valuation of Hewlett-Packard Co or Starbucks Corp. The stock debuted at $38.
New York:
Facebook shares crumbled again on Thursday, sending the once-feverishly sought-after name below $20 for the first time as investors scrambled to get out of the way of a potential share deluge in coming weeks.
Thursday marked a five-day losing streak for the stock. Facebook has shed almost $50 billion in value since its debut -- more than the total valuation of Hewlett-Packard Co or Starbucks Corp. The stock debuted at $38 and has headed south since, pummeled by growing doubts about its lofty valuation, growth prospects, high-profile departures.
Now, investors are struggling to understand the impact of the expiry on August 16 of a lockup period on insiders' sales. That's when the first restrictions barring employees and early investors from selling goes away, opening a spigot to roughly 1.88 billion additional shares for trading by year's end.
Some investors said the stock's downward slide may actually lessen the deadline's impact as insiders opt to wait. But at the very least, doubts about Facebook's business permeating Wall Street will keep the shares constrained for some time.
"Just because the lock-ups expire doesn't mean people are going to rush to the exits," said Topeka Capital Markets analyst Anthony Victor. But he saw little upside in the near term.
Predicting whether Facebook insiders will sell their shares, even as the stock plumbs new lows, is a tricky. Most Facebook employees have restricted stock units -- considered a major draw in fast-growing Web powers' drive to attract top-flight talent -- but are given years to sell them.
Unlike options which become worthless if a company's stock price falls below an option holder's "strike price," restricted stock units always provide a profit to the employee they were granted to - it just diminishes as the price declines.
Many Silicon Valley employees count on big paydays when their company goes public: it could mean the chance to pay off hefty college loans, or a down-payment on a first home.
One Facebook employee expects to sell a smaller portion of his stake in the company than he otherwise would have, given the drop in the stock price.
"I will definitely take some. But my debate is how much," said the employee, who asked to remain anonymous.
DAYS OF THUNDER
Lock-up expirations in Internet stocks have a painful history for investors. Groupon Inc's <GRPN.O> stock fell 9 percent on the first day that some company insiders were allowed to sell shares, while social game maker Zynga Inc <ZNGA.O> saw its shares tumble 8 percent on the day its initial insider lock-up expired.
Facebook's first tier of restrictions goes away on August 16, when about 271 million shares will be available for trading, with another 243 million shares set to become available between mid-October and mid-November.
But the big day is November 14, when more than 1.2 billion shares will suddenly be available for trading.
The Facebook employee noted that a lot could change before his lock-up expires in November.

"Everyone who is in a position where they have some ability to sell, is thinking about what their strategy is," he said.
The imminent lock-up expiration also means Wall Street analysts who participated in the Facebook IPO will once again go quiet, for a 30-day period, potentially creating more uncertainty in a stock that has experienced one of the rockiest market debuts in memory.
Of the 36 Wall Street analysts covering Facebook, 20 belong to firms that were involved in the IPO.
Complicating the picture are legions of investors who snapped up shares of Facebook in the private, secondary-markets prior to the IPO, and are subject to the selling restrictions.
"Virtually anyone who bought their shares in the last year-and-a-half in the private markets, is major-league underwater," said Greencrest Capital analyst Max Wolff, who said the majority of trades in the 9-month run-up to the IPO were at prices between $25 and $32 a share.
As a result, the stampede to sell might not be as big as some fear if the stock if is still trading near Wednesday's closing price of $20.88 when the lock-up expires, Wolff said. But he noted that it might also create a "wall of resistance" that prevents Facebook shares from rising above the low $30-range, as investors pounce on the first opportunity that arises to get out unscathed.

(copyright @ Thomson-Reuters 2012)