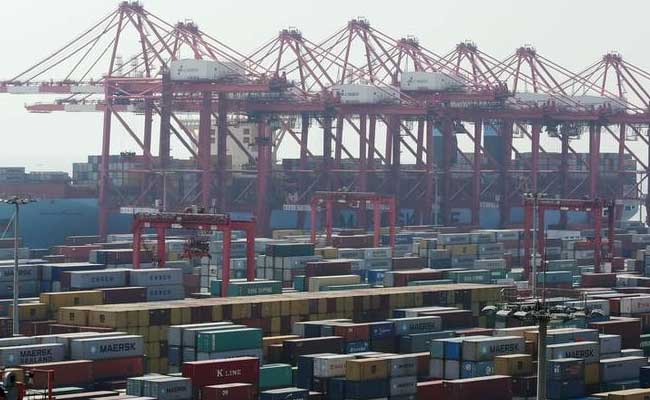 New Delhi:
India's exports grew by 10.29 per cent, highest in the last four months, to $23.81 billion in August, helped mainly by higher growth in petroleum products, engineering and chemicals shipments, government data showed today.
Imports too rose by 21.02 per cent to $35.46 billion in August from $29.3 billion in the year-ago month, according to the data released by the commerce ministry.
Trade deficit widened to $11.64 billion in the month under review from $7.70 billion in August 2016, due to increase in gold imports, which rose by about 69 per cent to $1.88 billion in August.
Oil imports grew by 14.22 per cent to $7.75 billion in August.
Cumulative exports during April-August of 2017-18 rose by 8.57 per cent to $118.57 billion, while imports increased by 26.63 per cent to $181.71 billion, leaving a trade deficit of $63.14 billion.
"In continuation with the positive growth exhibited by exports for the last twelve months, exports during August have shown growth of 10.29 per cent in dollar terms," the ministry said in a statement.
Meanwhile,
April-June current account deficit widened to its highest in four years as imports surged
(This story has not been edited by NDTV staff and is auto-generated from a syndicated feed.)