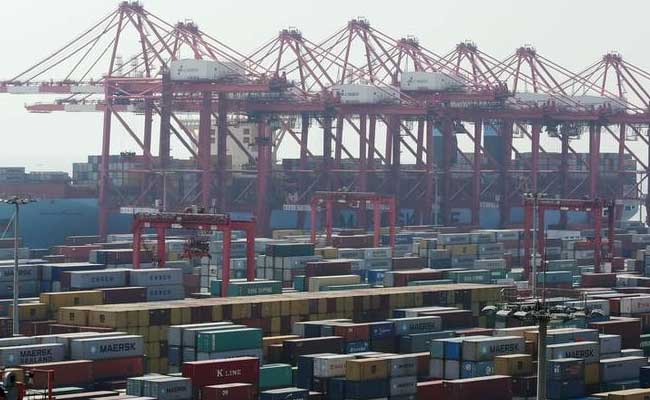 New Delhi
: Exports continued to grow for the second month in a row, expanding by 9.59 per cent to $23.51 billion in October on healthy growth in shipments of jewellery and engineering products.
Exports of engineering products rose by 13.86 per cent, gems and jewellery by 21.84 per cent, petroleum by 7.24 per cent and chemicals by 6.65 per cent during the month, as compared to the corresponding period last year, the official data released on Tuesday showed.
Imports too increased 8.11 per cent to $33.67 billion, leaving a trade deficit of $10.16 billion in the
month under review.
In September, exports grew 4.62 per cent to $22.9 billion on the back of expansion in shipments of engineering products and gems and jewellery, arresting the two-month fall.
During April-October period of the current fiscal year, exports dipped 0.17 per cent to $154.91 billion. Imports too contracted 10.85 per cent to $208 billion, leaving a trade deficit of $53.16 billion.
Oil imports in October grew 3.98 per cent to $7.14 billion. Non-oil imports rose 9.28 per cent to $26.53 billion.
Since December 2014, exports fell for the straight 18 months till May 2016 due to weak global demand and slide in oil prices. Shipments witnessed growth only in June this year thereafter again entered into negative zone in July and August.