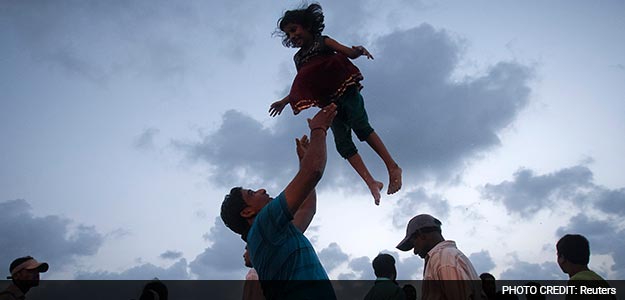 To deepen the penetration of insurance in the country, Finance Minister Arun Jaitley should give additional tax deduction for buying life insurance and remove service tax on term insurance, say industry experts.
A term insurance provides highest cover at minimal cost because it offers death-only benefit, with no survival benefits.
"To make insurance more popular in a country where there is no social security, there should be a separate window for deduction on life insurance premium," says Girish Kulkarni, MD & CEO of Star Union Dai-Ichi Life Insurance. Currently, one can claim a deduction of up to Rs 1.5 lakh on the life insurance premium paid under Section 80C.
When a person buys insurance he or she has to pay service tax of up to 14.5 per cent (increased last year from 12.36 per cent earlier) on the premium, which increases the cost of cover. Experts believe that if term insurance is exempted from 14.5 per cent service tax, then it will reduce the cost significantly, providing a good incentive for people to buy the cover.
"As far as life insurance is concerned, service tax imposed on term insurance should be withdrawn. Service tax is impacting growth of sale of term insurance," says Suresh K. Sethi, vice president of Insurance Foundation of India, a non-profit organisation working towards creating awareness for insurance.
Also, insurance distributors need to be incentivised for selling term-insurance products, suggest experts.
"Currently pure-term life insurance accounts for only 0.4 per cent of the total life insurance products sold in India. As per current regulation, the payouts to distributors are close to zero per cent which makes it less attractive for distributors to sell it. This needs to be changed," says Yashish Dahiya, CEO of insurance comparison portal Policybazaar.com.
Also, certain changes are required in the Pradhan Mantri Jeevan Jyoti Bima Yojana, which was launched in budget last year, believe experts.
The Pradhan Mantri Jeevan Jyoti Bima Yojana offers a life cover of Rs 2 lakh at an annual premium of Rs 330. The scheme was launched to target the poor and those employed in the unorganised sectors which are not covered under any social security scheme. But experts feel that the life cover should be increased.
"The insurance cover of Rs 2 lakh is very low. If the amount of cover is increased, it will find more takers," says Naval Goel, CEO of insurance comparison portal PolicyX.com.
Mr. Kulkarni of Star Union Dai-Ichi Life Insurance adds: "Pradhan Mantri Jeevan Jyoti Bima Yojana was a great initiative by the government but to make it financially viable for the insurers, government should do away with the stamp duty of around 14 per cent or any other tax attached to the schemes."