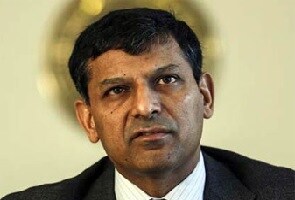 The Reserve Bank of India kept key interest rates unchanged in its policy announced on September 30, citing upward risks to inflation. Although the RBI's decision didn't please many corporates and home buyers, experts supported the central bank's decision to hold rates.
Here is what experts say on RBI's move to keep interest rates steady (Watch):
Madan Sabnavis, chief economist at Care Ratings
Mr Sabnavis says achieving 6 per cent inflation target by January 2016 is going to be difficult. "Inflation potential is still high in the country. I think the main reason of high consumer inflation is food inflation. Ministry of Agriculture has already said that kharif production will be lower than last year." he added.
"I think given the fact that financial savings in the country have been taking a beating in last couple of years, it is a prudent policy to ensure that we have positive interest rates," added Mr. Sabnavis
MS Unnikrishnan, managing director at Thermax
Consumption in our country has decreased, hurt by high inflation, which has led to capacity underutilisation in various industries, said Mr Unnikrishnan. "Cement at 65-70 per cent across the country, steel is running at 70 per cent capacity utilisation," he added.
RBI's focus on inflation will result in increased purchasing power for individuals, which will boost consumer oriented sectors like food processing, pharma, liquor, beverages and textile, he added.
Dr. Soumya Kanti Ghosh, chief eco. advisor at SBI
Dr Ghosh said from RBI's statement it was clear that inflation target of 8 per cent would be achievable by January 2015, but there was a little bit of worry on 6 per cent inflation target by January 2016.
"Overall it is a good policy and it agrees with the market consensus that the economy is firmly on a dis-inflationary trend and we should not look into any rate cut for the next one year or so," he added.
Munish Dayal, partner at Baring Private Equity Partners India
Mr Dayal said RBI's policy action to hold rates is justified as it focused on the aspect of "high inflation, lower disposable income."
High inflation brings down disposable income and lower disposable income impairs demand, which restricts corporates from capacity creation, said Mr Dayal.