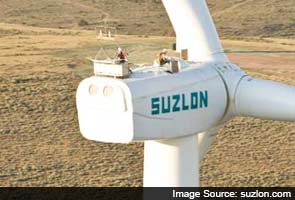 Mumbai: Wind turbine maker Suzlon Energy Ltd expects to turn profitable in the fiscal year starting on April 1 after six years of losses, helped by a surge in demand for renewable energy and a reduction in its debt, its chairman said.
Suzlon is likely to exit the debt restructuring programme within a year, after the recent capital infusion and revival in demand for non-conventional energy in Asia's third-largest economy, chairman Tulsi Tanti told Reuters on Tuesday.
Loss-making Suzlon has been under pressure over the past few years due to a slowdown in global turbine sales and an increase in costs to service debt taken to acquire a German wind energy company in 2009.
The company was forced to restructure $1.8 billion of debt after defaulting on a $200 million convertible bond redemption in 2012. Suzlon in January agreed to sell its German unit Senvion SE for $1.1 billion to reduce debt.
© Thomson Reuters 2015