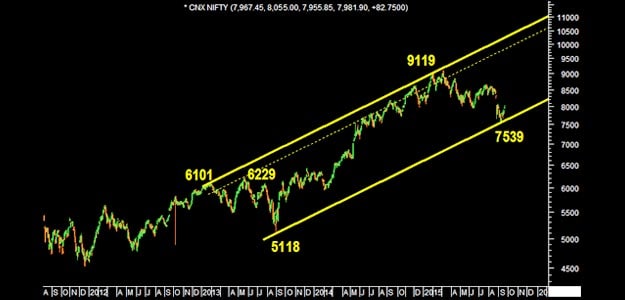 The Nifty has managed to hold on and make a decent close for the month for September. In the short term, the yellow channel on the Nifty daily chart is expected is hold, which is positive for markets.

For November, 7,750 remains the crucial pivot and support on this very channel. The short term pattern as discussed last week holds as well. This could mark an exciting week ahead.

A break past 8,055 can propel the Nifty to 8,250-8,300. Expect October to be good month for bulls as long as 7,750 holds.


(Sarvendra Srivastava is the head of technical research at www.phisense.com)