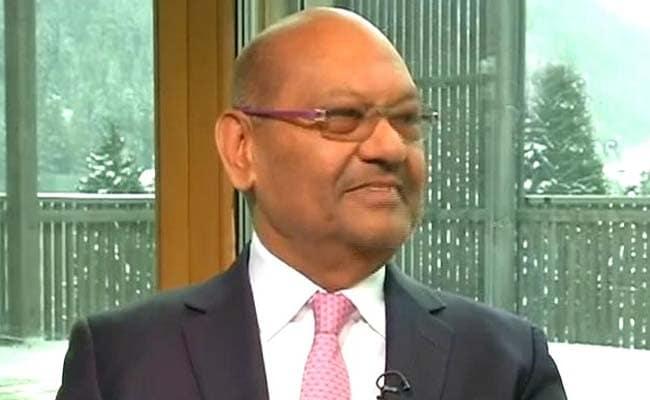 New Delhi
: Mining mogul Anil Agarwal on Thursday said the merger of his group's cash-rich oil subsidiary Cairn India with parent firm Vedanta is likely to be completed by the end of this fiscal year.
"It has been approved by shareholders. Now it has to be approved by the High Courts. We expect it to be done by this fiscal-end," Vedanta Resources chairman Anil Agarwal told PTI here on the sidelines of the India Economic Summit, which is jointly organised by WEF and CII.
The merger is now subject to approval of the jurisdictional high courts as well as other regulatory
approvals.
Through the merger, Mr Agarwal is looking to create India's largest diversified natural resources firm, which can compete with BHP Billiton and Vale SA.
Last month, in a major victory for the billionaire Mr Agarwal-led firm, Cairn India shareholders approved merger of the company after LIC and Cairn Energy PLC of the UK voted in favour of the sweetened merger ratio. LIC holds a 9.06 per cent stake in Cairn India while Cairn Energy has 9.82 per cent.
In September itself, Vedanta Ltd and Vedanta Resources shareholders had approved the merger under a revised all-share deal.
In a bid to salvage the merger, Vedanta had in July this year sweetened the deal by offering three additional preference shares in hope of winning over minority shareholders like LIC.
In the revised offer, Vedanta will give minority shareholders of Cairn India one equity share and four redeemable-preference shares with a face value of Rs 10 each.
The preference shares will carry a coupon of 7.5 per cent and tenure of 18 months.
In June last year, Vedanta had offered shareholders of Cairn India one ordinary share and 7.5 per cent redeemable preference share with a face value of Rs 10 each.
Vedanta is said to be wanting to use Rs 23,290 crore cash lying with Cairn to pay off part of its Rs 77,952 crore debt.