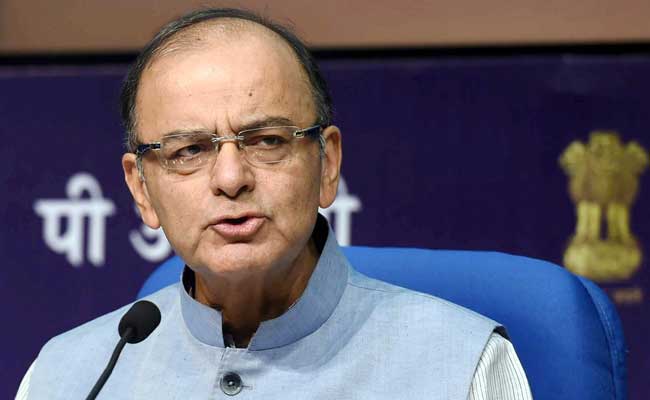 New Delhi
: Finance Minister Arun Jaitley late Monday evening once again reassured investors that India's economy was on sound footing, with currency volatility being the only cause for concern.
"Except currency all other our parameters are on sound footing," Mr Jaitley told media persons at the North Block, where the Finance Ministry is housed.
"Although we are affected being a global economy but all our parameters are strong. So our growth will be maintained," he said. India is one of the fastest growing emerging economies in the world.
The rupee on Monday hit its weakest level since early September 2013. The Sensex and Nifty slumped nearly 6 per cent, posting their biggest daily falls since January 2009 as steep declines in Chinese equities sparked widespread unrest in global markets.
Earlier in the day, Reserve Bank of India Governor Raghuram Rajan said he stood ready to deploy foreign exchange reserves to curb volatility in the currency.
Analysts believe Indian markets could be hurt less than other countries given its sturdier economic fundamentals, including a narrow current account deficit and the government's commitment to maintain tight discipline over its finances.
Mr Jaitley said the current global situation should be seen as an opportunity to attract investors into India.
"Further discussions to be held with private, public partners, to take measures to attract investors and use this situation as an opportunity," he said.
The government, however, is not planning any change in its strategy and will continue with its earlier measures to attract investors, the Finance Minister said.
"We are not on any packages as of now as our internal fundamentals like industrial production, capital and public expenditure has improved."
(With Reuters inputs)