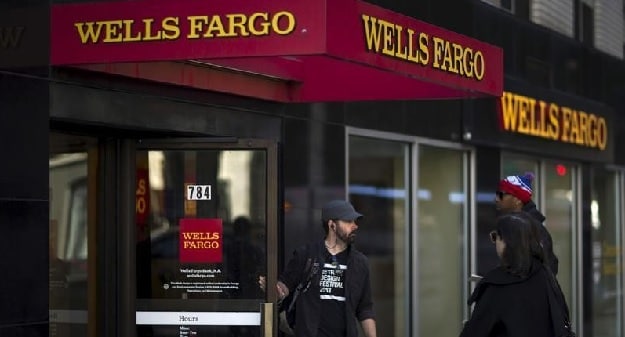 US securities regulators on Monday accused a former Wells Fargo & Co analyst of engaging in an insider trading scheme that enabled her then-boyfriend to make over $220,000.
In a lawsuit filed in federal court in Boston, the US Securities and Exchange Commission (SEC) said Shirmila Doddi, the analyst, tipped Vlad Spivak off to a deal involving a dental practice management company in 2011.
The SEC said Mr Spivak, 39, had been unemployed and supported himself day trading when he bought shares in American Dental Partners Inc ahead of its $398 million acquisition by private equity firm JLL Partners Inc.
The SEC said Mr Spivak learned that the company was going to be involved in a deal from Ms Doddi, who became his romantic partner after meeting him salsa dancing.
At the time, she was living in Boston and working at Wells Fargo, which had been advising American Dental Partners on potential transactions, the SEC said.
Her tips about American Dental Partners in October 2011 marked an exception for Ms Doddi, the SEC said, who had otherwise rejected repeated requests for tips from Mr Spivak, who the regulator said considered insider trading "not a big deal".
"Although Doddi did not trade on the information, in tipping Spivak, she conferred a gift upon a romantic partner," the SEC said in its lawsuit.
After the deal was announced, the price of American Dental Partners' stock rose by 75 per cent, the SEC said, enabling Mr Spivak to realise $222,357 in profits.
Ms Doddi, 27, agreed to a partial settlement without admitting or denying wrongdoing, with financial penalties to be determined at a later date.
Wells Fargo in a statement said it cooperated with the investigation, adding that Ms Doddi was no longer with the bank.
"The SEC complaint makes clear that Ms. Doddi acted intentionally and in violation of her training and her obligations to Wells Fargo," Wells Fargo said.
A lawyer for Ms Doddi, who now lives in San Diego, did not respond to a request for comment.
A lawyer for Mr Spivak, who lived in Medford, Massachusetts, did not respond to requests for comment.
© Thomson Reuters 2015