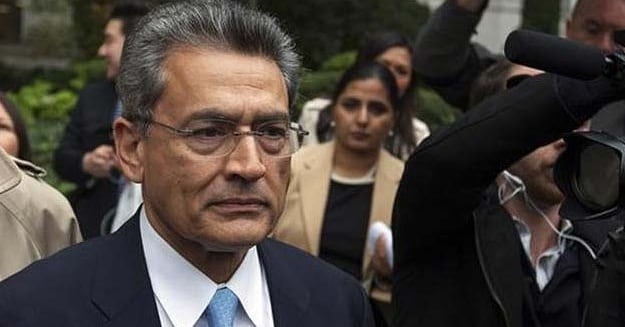 India-born former Goldman Sachs Director Rajat Gupta has been released after completing his two-year prison term, weeks after a US court agreed to rehear his appeal to throw out his 2012 insider-trading conviction.

Mr Gupta, 67, was "released" on March 11, according to his record at the Federal Bureau of Prisons.

While Mr Gupta's prison term was to end on March 13, but since the date fell on a Sunday, he was released on Friday, four years after he lost his insider trading trial and suffered multiple legal setbacks to overturn his conviction.

The Harvard-educated was convicted in his 2012 trial of passing confidential boardroom information to his one-time friend and business associate Raj Rajaratnam.

Apart from the two-year prison term, he was fined $5 million and the Securities and Exchange Commission also slapped a $13.9 million penalty against him.

Mr Gupta started out his prison term in 2014 at FMC DEVENS, an administrative security federal medical centre with an adjacent minimum security satellite camp in Ayer, Massachusetts.

Mr Rajaratnam is serving an 11-year sentence for insider trading in the main prison adjacent to where Mr Gupta was assigned.


His attorneys did not immediately respond to emails on whether Mr Gupta would make a statement following his release.
Ever since his conviction in June 2012, Mr Gupta filed several appeals, including to the US Supreme Court, to overturn his conviction and prison term but the courts rejected his arguments and affirmed his sentence.
However, it was only early last month, just weeks before his prison term was to end, that he had some legal respite when the US Second Circuit Court of Appeals agreed to rehear an appeal to throw out his insider-trading conviction.
Mr Gupta completed the last two months of his prison term at his home in Manhattan, after being released on January 5 from the Devens correctional facility.
Even though he was not in the prison centre, he remained a federal inmate until his release on March 11. He was confined to his apartment and was required to wear an ankle bracelet that monitored his movements.
(This story has not been edited by NDTV staff and is auto-generated from a syndicated feed.)