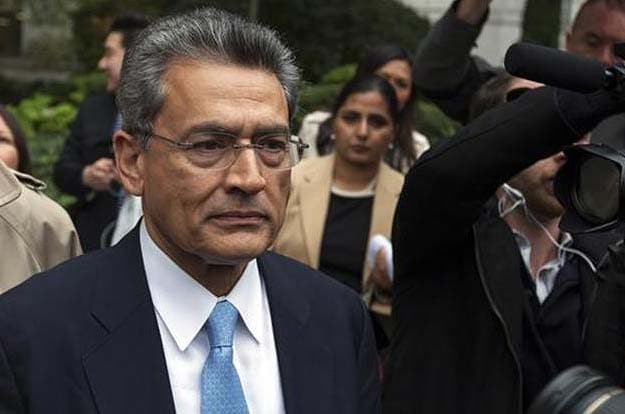 New York:
Former Goldman Sachs Group Inc director Rajat Gupta is expected to begin his two-year prison term on June 17 for insider trading.
US District Judge Jed Rakoff in Manhattan directed Mr Gupta to surrender by 2:00 p.m. EDT (1800 GMT) on that date to start serving his sentence at an institution chosen by the Federal Bureau of Prisons, according to an order issued on Thursday.
Mr Gupta, 65, was convicted in June 2012 on securities fraud and conspiracy charges for having fed tips, from Goldman board meetings in the second half of 2008, to longtime friend Raj Rajaratnam, founder of the Galleon Group hedge fund firm.
A three-judge panel of the 2nd US Circuit Court of Appeals upheld the conviction on March 25, rejecting Mr Gupta's claim that Mr Rakoff improperly admitted wiretap evidence at trial.
Two weeks later, on April 8, Mr Gupta asked the panel to reconsider, or for the entire 2nd Circuit to review the case.
Gary Naftalis, a lawyer for Mr Gupta, did not immediately respond to a request for comment. A spokeswoman for US Attorney Preet Bharara in Manhattan had no immediate comment.
Mr Gupta is also a former global managing director of the consulting firm McKinsey & Co.
He is the top corporate official convicted in a broad federal insider trading probe unveiled in October 2009, when charges against Mr Rajaratnam were announced.
Mr Rajaratnam is appealing his conviction to the US Supreme Court. He is serving an 11-year prison term.
The government has won about 80 convictions and guilty pleas in the probe. On April 11, a federal judge approved a guilty plea by Steven Cohen's SAC Capital Advisors LP to resolve criminal insider trading charges, including a $1.2 billion penalty.
Copyright @ Thomson Reuters 2014