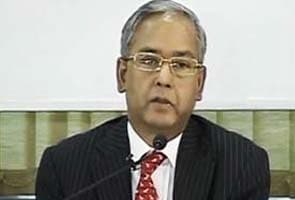 New Delhi
: Securities and Exchange Board of India (Sebi) member Rajeev Kumar Agarwal, former chairman of Forward Markets Commission Ramesh Abhishek and Competition Commission of India member M S Sahoo are believed to have applied for the top post at the capital market regulator.
Besides, former joint secretary in-charge of capital market Thomas Mathew is also in the race.
Mr Sahoo earlier served as a member of Sebi.
Other than these applicants, the position is also open to others.
The last date for sending applications was October 7. The search-cum-selection committee headed by Cabinet Secretary P K Sinha will choose the next Sebi Chairman, sources said.
The other members of the high-powered panel include the Economic Affairs Secretary and the Financial Services Secretary.
The new Chairman will be appointed for 5 years or up to 65 years, whichever is earlier.
The term of the incumbent, U K Sinha, is scheduled to end on February 17, 2016.
Mr Sinha, a 1976-batch IAS officer of Bihar cadre, assumed office as Sebi Chairman on February 18, 2011, when the UPA was in power.
While Mr Sinha was initially appointed for a 3-year term, he was later given a 2-year extension. Going by his age, he is eligible for a 1-year extension.
In addition to the post of Sebi's Chairman, the government is empowered to appoint five members on the board of this key regulatory body, which regulates stock exchanges, various market entities including brokers, mutual funds, FIIs, rating agencies and investment bankers, as also thousands of listed companies.
Of these five members, at least three must be whole-time.
Currently, there are three whole-time members on the Sebi board while the government last month appointed Arun Sathe, who has been an RSS full-timer in the past and had unsuccessfully fought Lok Sabha elections as a BJP candidate in 1989, as a 'Part-Time Member'.