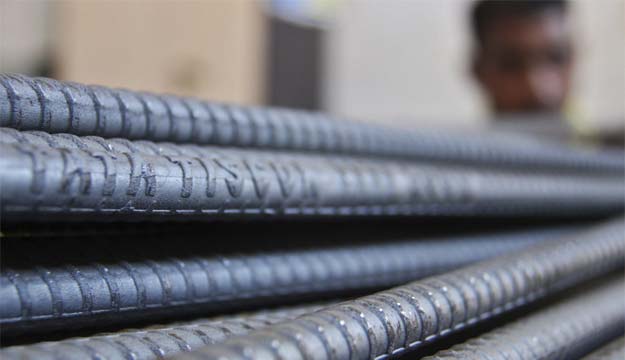 The European Union has imposed provisional duties on India's exports of stainless steel wire to counter dumping that has hurt Italian, German and Spanish producers.
Indian government support and a policy of selling the wire used in batteries at below production costs meant European companies had been unable to benefit from a booming market, the European Union said in its Official Journal on Wednesday.
The European Union and Asia's third largest economy accuse each other of protectionism and talks towards a free trade pact that started in 2007 have stalled.
Europe wants access to India's vast market of 1.3 billion potential customers, but Indian Prime Minister Manmohan Singh and Germany's Chancellor Angela Merkel were unable to break the impasse during a meeting in Berlin in April.
The EU, which launched its steel wire investigation in August last year, said producers such as Germany's Hagener Feinstahl, Spain's Inoxfil and Italy's Rodacciai suffered as Indian imports grew by almost 50 per cent between 2007 and 2011.
Indian companies that could be affected include Kei Industries and Mukand Ltd.
"Prices of imports from India have remained consistently below prices of imports from other countries," said European steel industry lobby group Eurofer, which brought the complaint.
"This has caused serious difficulties for European producers, which had to cut production and have reported significant losses from 2007 until 2011," Eurofer said.
The anti-dumping and anti-subsidy duties come into force on Thursday and EU governments must now vote on whether to make the duties definitive for a period of up to five years.
Copyright @ Thomson Reuters 2013