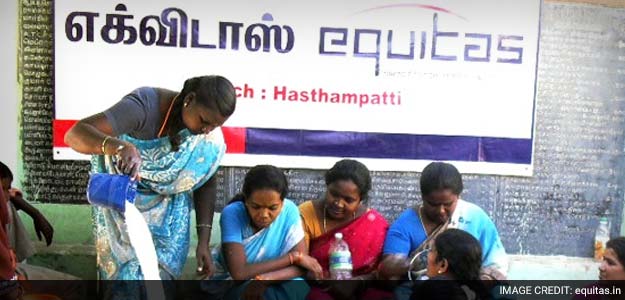 New Delhi: Equitas Holdings has sold an additional 4 per cent shares to Franklin Templeton Mutual Fund, as part of the exercise to pare its foreign shareholding to be able to set up a small finance bank.

The Chennai-based Equitas Holdings is one of the 10 entities to get an in-principle approval from the Reserve Bank in September 2015 to set up small finance banks.

In a regulatory filing today, the company said it has sold an additional 4.08 per cent (equivalent to 13,700,000 equity shares) to Franklin Templeton Mutual Fund.

With this, the shareholding of Franklin Templeton Mutual Fund will go up to 7.87 per cent (26,390,240 shares) in Equitas, from 3.78 per cent earlier, the company said.

Franklin Templeton had acquired the said number of shares in the company on April 21, through its various schemes, by way of market acquisition.

The valuation of the acquisition by Franklin Templeton was not provided.

According to the data available on Equitas Holdings website, shareholding by foreign companies/bodies/DFIs stood at 93 per cent (equivalent to 250,058,652 shares) as on March 31, 2015.


As per the regulatory norms, foreign shareholding should be below 49 per cent to operate as a small finance bank.
Earlier last week, Equitas Holdings launched its initial public offer (IPO), that will bring down its foreign holding to 35 per cent, from the current 93 per cent.
Equitas Holdings provides credit to small business units, small and marginal farmers, micro and small industries and other unorganised sector entities, through high technology-low cost operations.
Shares of the company closed 1.16 per cent down at Rs 136.05 apiece on BSE.
(This story has not been edited by NDTV staff and is auto-generated from a syndicated feed.)