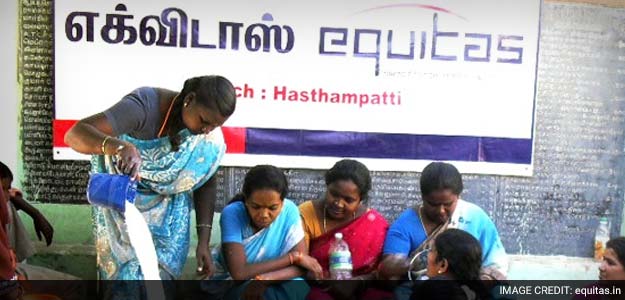 New Delhi:
Equitas Holdings, which raised about Rs 2,200 crore through an initial public offering, will list its shares on the exchanges on Thursday.
The IPO, which opened from April 5-7, was subscribed over 17 times at a price band of Rs 109-110 per share.
The equity shares of the company will be listed on BSE and NSE.
The offer comprised fresh issue of shares aggregating Rs 720 crore and an offer for sale of up to 1,32,425,884 shares by existing shareholders, including P N Vasudevan, MD, and private equity stakeholders.
The company has already mopped up Rs 652 crore from anchor investors.
Now the company's foreign holding will come down to 35 per cent, from the current 93 per cent.
As per the norms, foreign shareholding should be below 49 per cent to operate as a small finance bank.
Funds raised from the fresh issue will be used to develop IT infrastructure for the new bank and lending purposes, among others.
Axis Capital, ICICI Securities, HSBC and Edelweiss Financial Services are merchant bankers of the IPO.
(This story has not been edited by NDTV staff and is auto-generated from a syndicated feed.)