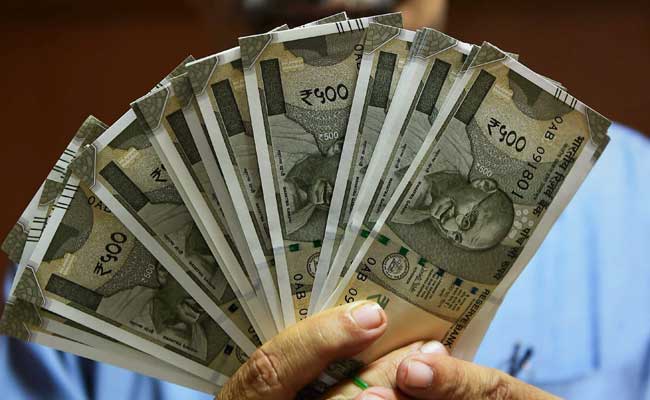 Highlights
EPFO has reduced the settlement period of various claims
Subscribers can now initiate claim processes online
EPFO will transfer funds through electronic means only
The EPFO or Employees' Provident Fund Organisation has been coming up with a number of initiatives for the benefit of over 4 crore subscribers. From electronic payment to online withdrawal, EPFO has announced a number of measures in recent months. EPFO has reduced the period for
settlement of various claims
- such as provident fund (PF) withdrawal, pension and insurance - to 10 days. Retirement fund body EPFO would invest
Rs 20,000 crore
in exchange traded funds this fiscal year as it has decided to raise the investment limit in ETFs, Union Minister Bandaru Dattatreya said last month. The Finance Ministry had earlier notified a new investment pattern for EPFO, allowing the body to invest a minimum of 5 per cent and up to 15 per cent of its funds in equity or equity-related schemes.
Here are 5 recent measures announced by EPFO:
EPFO subscribers who have activated their UAN and seeded their KYC (Aadhaar) with EPFO will be able to apply for final PF settlement, pension withdrawal benefit and part PF withdrawal from their UAN Interface directly. The three forms collectively form more than 80 per cent of EPFO's claim workload.
EPFO members can complete the whole process online without interacting with the employer or the EPFO field office. The claim submitted by the member would flow in a soft form to the EPFO database, where it will be processed and the member's bank account will be credited.
EPFO has made partial withdrawal easier from provident fund for medical and other purposes like purchase of house, education and marriage of children. For this purpose, the EPFO subscriber is no longer required to submit various certificates or documents.
EPFO has also proposed a loyalty-cum-life benefit of up to Rs. 50,000 at the time of retirement for contributing to the scheme for 20 years or more. The benefit will also be provided in case of permanent disability even if the members have contributed for less than 20 years, the EPFO board has decided. The benefits will be available for EPFO subscribers after approval from the government.
In a move which will benefit 4.5 crores EPFO subscribers and around than 54 lakh pensioners, now payments will be made to the EPFO beneficiaries through electronic or digital fund transfer system only, ensuring quick transfer of funds, easier tracking and reconciliation thereof. Ministry of Labour in a notification dated May 4, 2017, has provided for electronic or digital fund transfer/payment of EPF benefits, pension disbursement and insurance claim. For this purpose, suitable amendments have been made in all the social security schemes administered by EPFO.