Transfer or withdrawal of employees' provident fund (EPF) should be one of your priorities when you switch a job. By introducing an online facility, the EPFO or Employees' Provident Fund Organisation has made it easier for its members to transfer or withdraw their EPF. Using this online facility, an employee can transfer his or her provident fund (EPF) balance with the previous employer to a new employer or can make partial/complete withdrawal of his EPF balance with ease. But to use the facility members must have activated their UAN and have linked their Aadhaar, bank account details with IFSC code and mobile number with it (See the online claim check eligibility and submission flow diagram
here
).
In online transfer of EPF, an employee has the option to get his or her claim attested by the current or the previous employer. The employer will validate/correct your member details, approve the request and affect the transfer online through the portal after you submit your transfer request. But to effect the transfer your employer need to have digital signature.
Step by Step process to transfer EPF online
1) Go to the EPFO members' portal and log in using your UAN and password.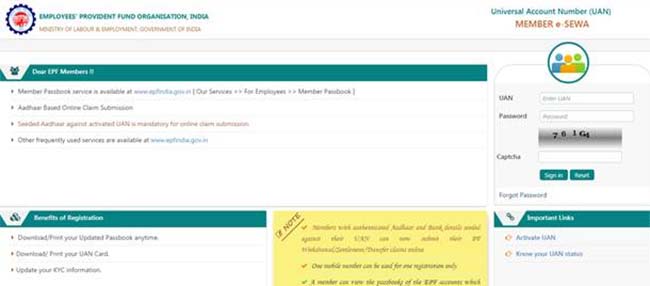 (The log-in link is on the right hand side corner of EPFO members' portal)
2) Go to the 'Online Services' tab on the main menu of the home page and select 'Transfer Request' to generate an online transfer request.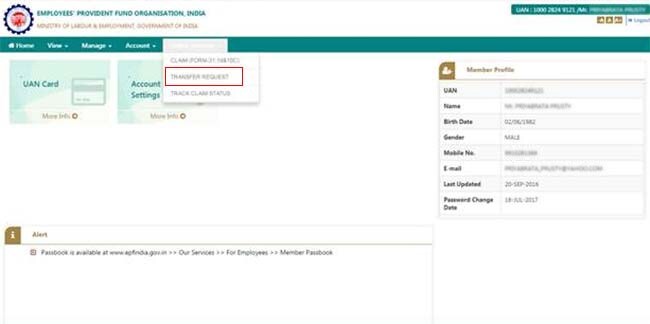 (A screen grab from EPFO members' portal)
3) Once you click on the 'Transfer Request' tab, a page will open, where all your personal details will be shown. Verify whether your personal details like EPF number, date of birth and date of joining are correct. Otherwise, the claim will not be processed.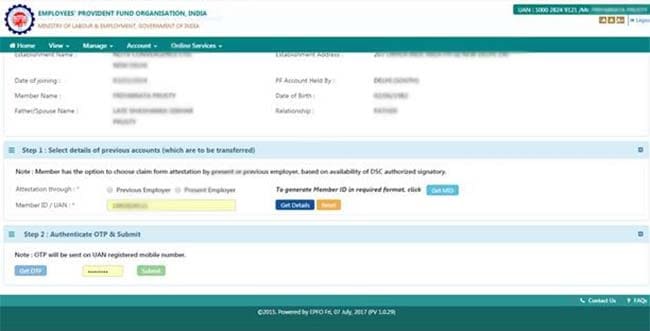 (A screen grab from EPFO members' portal)
4) Once you verify your personal details, go to Step 1 where you need to provide the details of the previous employer. But before that you need to select the option - previous employer or present employer - through which you want to do the claim form attestation.

5) After you fill in the details of previous employer and submit, an OTP will be sent to your registered mobile number. Once you authenticate your identity by entering the OTP, the request will be submitted and an online filled-in form will be generated. You need to sign the form and send it to your present or previous employer.


6) The employer will also get an online notification about the EPF transfer request. After verification of your employment details, the employer can digitally forward the claim to the EPFO office, which will process the claim.
7) After you submit the online request, you can check the status of your EPF transfer claim under the 'Track Claim Status' menu, which is under the 'Online Services' menu.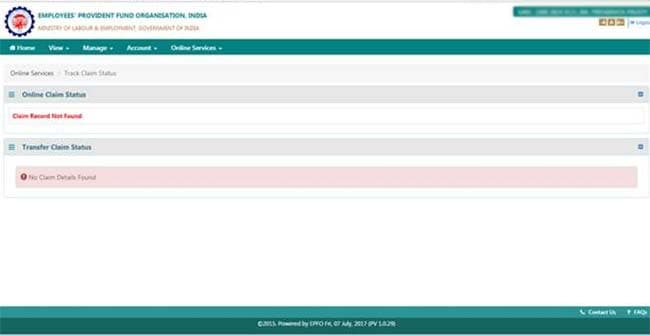 (A screen grab from EPFO members' portal)