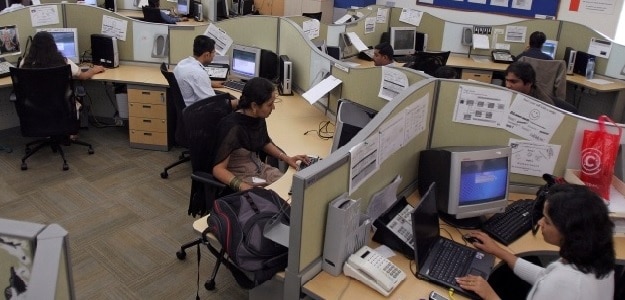 Highlights
Typically, employer, employee contribute 12% of basic salary towards EPF
EPFO has taken many initiatives for benefit of its 5 crore subscribers
Retirement fund body has launched app for checking EPF balance
Today,
EPF
passbook, which gives your balance and accumulation details, can be checked online.
EPFO or Employees' Provident Fund Organisation
has also launched apps for checking EPF balance and other details. UMANG, an app that provides a single platform for access government services, provides more than 100 services on a single mobile app. You can also check EPF passbook through this app. EPFO services are available on
UMANG
, which has been developed by Ministry of Electronics and Information Technology (MeitY) and National e-Governance Division.
EPFO or Employees' Provident Fund Organisation has been taking many initiatives for the benefit of its 5 crore subscribers. Typically, both the employer and employee contribute 12 per cent of basic salary towards EPF. An employee's 12 per cent contribution goes toward EPF kitty, while 8.33 per cent out of the total 12 per cent of the employer's contribution is invested in EPS or pension scheme. The balance 3.67 per cent is invested in EPF.
How To Check Your PF Account Balance/Passbook
EPFO on its
website
has prominently displayed the link to check e-passbook. It can be found at the top right corner of the website. Click on the e-passbook link.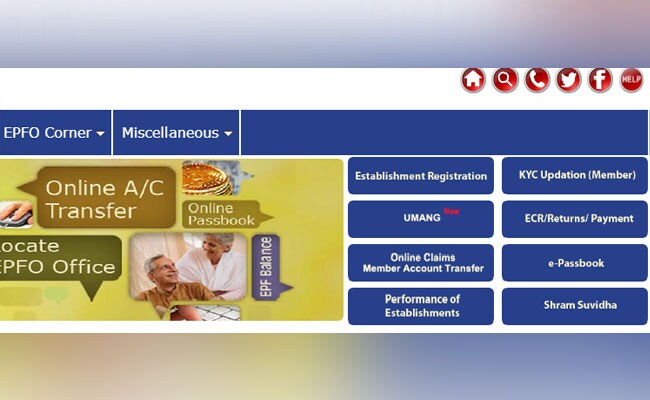 (A snapshot of EPFO website)

This will take you to a webpage where you need to key in your UAN id and password. UAN is a unique number assigned to an employee. It acts as a marker for EPFO services. Enter the UAN and password.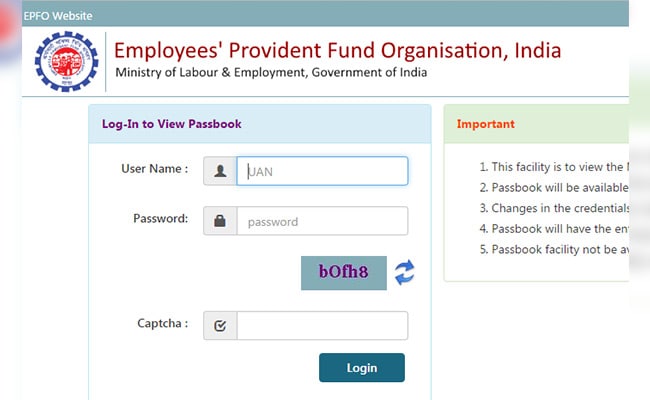 You are then taken to a webpage where you can see the member-ids linked to your UAN. You need to click on the member-id for which you want to view the e-passbook and other details.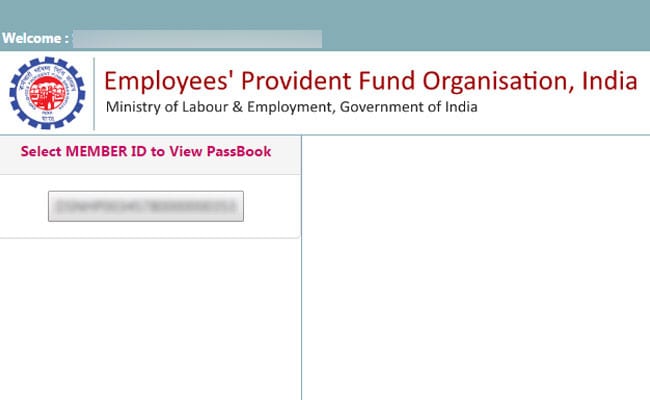 EPFO on its website shared this note for subscribers who want to check their EPF balance and passbook through this facility.

1) This facility is to view the Member Passbook for the members registered on the Unified Member Portal.

2) Passbook will be available after 6 hours of registration at Unified Member Portal.


3) Changes in the credentials at Unified Member Portal will be effective at this Portal after 6 hours.
Passbook will have the entries which has been reconciled at the EPFO field offices
4) Passbook facility not be available for the exempted establishments members / settled members /Inoperative members
UMANG app
Download the UMANG app, with provides a single platform for access of government services, including EPFO's services. Register yourself with UMANG if you are a new user.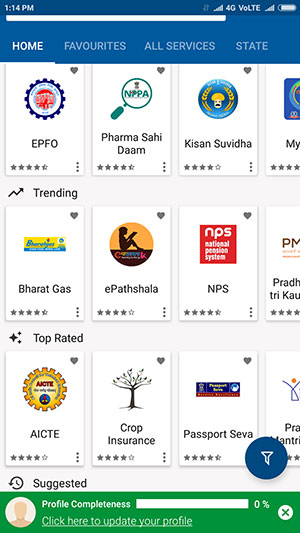 (More than 100 services can be accessed via UMANG, including that of EPFO's)
Thereafter, select EPFO's services and then Employee Centric Services.
Key in your UAN number and an OTP will be sent to your mobile number registered with EPF account.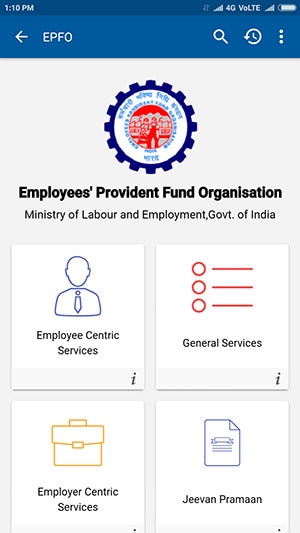 (Apart from EPF balance check, many other services can be accessed through this app)
EPFO or Employees' Provident Fund Organisation
, which manages your provident fund or PF money, has been coming up with new initiatives for the benefit of about 5 crore subscribers. EPFO manages a corpus of over Rs. 10 lakh crore and receives 1 crore claims every year. EPFO has opened a new facility for its nearly 5 crore subscribers that will allow consolidation or merger of their multiple PF accounts with the current universal account number (UAN), which is a unique number assigned to an employee and acts as an umbrella for the multiple member Ids allotted to an individual by different establishments where he or she has worked.