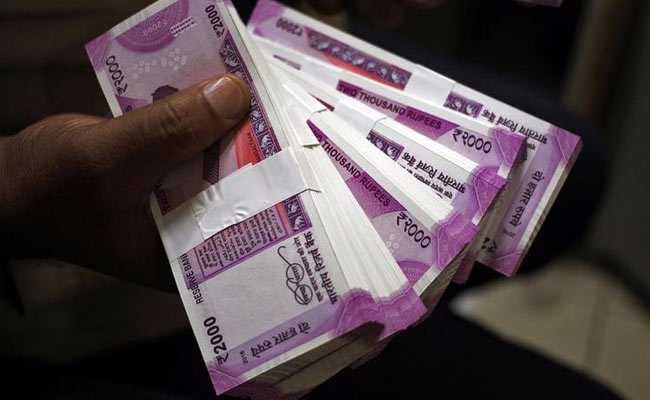 EPFO
or Employees' Provident Fund Organisation has come up with an
online facility
for correction in subscribers' name, date of birth and other details of the employee. "Many references are being received that members are facing problem in seeding Aadhaar with UAN due to mismatch in name, date of birth or gender in UAN data and UIDAI (Aadhaar) data," says retirement fund body EPFO. UAN or Universal Account Number is a unique number assigned to an employee and acts as an umbrella for the multiple member Ids allotted to an individual by different establishments where he or she has worked. UAN helps link multiple member IDs allotted to a single employee under a single Universal Account Number or UAN.
Under the offline method, if an
EPFO subscriber
wants to correct basic details such as his/her name and date of birth, employee and employer are required to submit a joint request to the concerned EPFO office for correction of the details of employee. To ease the process, EPFO has introduced an online facility. EFPO subscribers can now give an online request to their employer for correction in basic details.
"While accepting request from member, system will compare the requested changes with similar fields received from UIDAI (Aadhaar). After successful verification, this request will be automatically to transferred employers' login for online transmission to EPFO field office. In turn, after getting online request from member and employer, EPFO field office will process the requested corrections," EPFO said, referring to the process.
How to correct name, date of birth and other details of EPFO subscribers:
1) EPFO has in the notification given a step-by-step process of how to carry out the process online. An EPFO subscriber has to log into
Member Interface of Unified Portal
through his/her UAN/Password.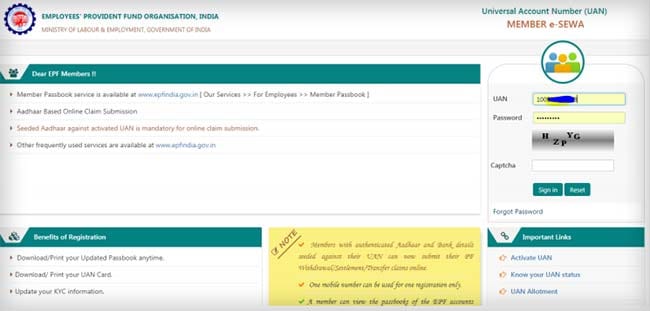 2) Then click on Manage>Modify Basic Details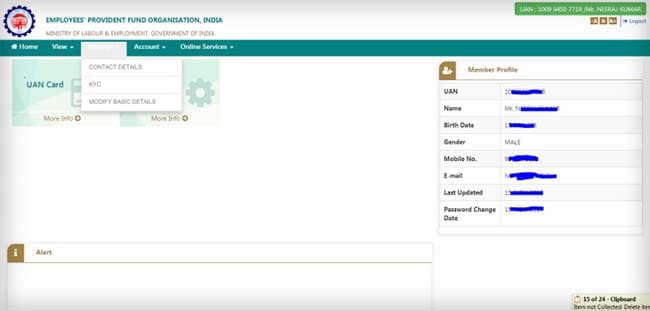 3) Provide the correct details as per Aadhaar (System will verify the details entered with UIDAI- Aadhaar Data)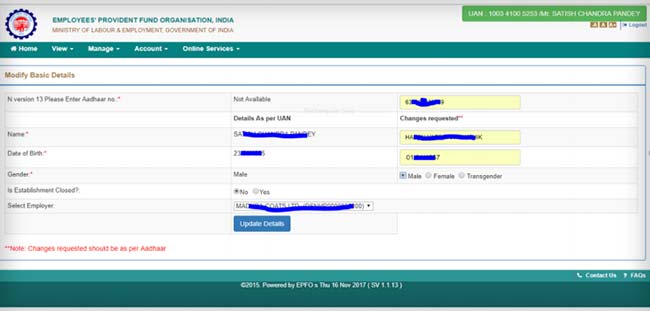 4) On clicking "Update Details" on previous screen, request will be submitted to employer for further approval. Before submission to employer, employee can withdraw the request, if he/she wants, by pressing "Delete Request".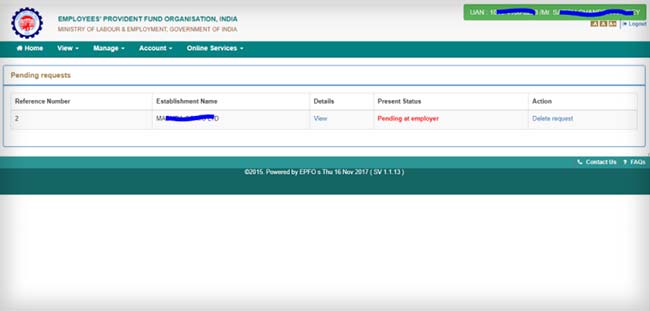 5) The employer will log in to the
Employer Interface of Unified Portal
. Here, the employer can view the change requests submitted by employees and take appropriate action by giving the proper remark.
After approval of request, the employer can see the latest status of request. After approval of request by employer, a request will appear for the concerned person at concerned EPFO office, in the Field Office Interface of Unified Portal. After due verification the person can submit his/her recommendations to Section Supervisor. Finally, EPFO office can approve/reject the case.