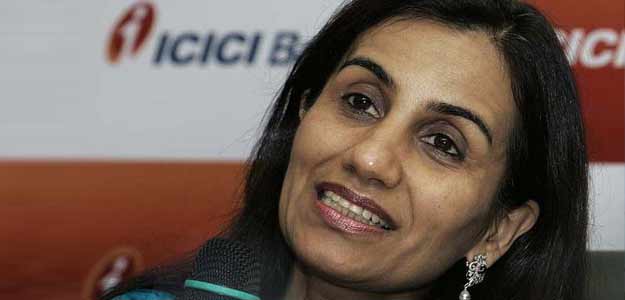 Shanghai: As it scales up presence in China, India's top private sector lender ICICI Bank on Sunday said there is also enough space for Chinese banks to play a complementing role in the Indian growth story.
Ruling out any threat from Chinese banks for the Indian banking sector, ICICI Bank's chief Chanda Kochhar said that India's growth is largely reliant on bank funding at present and "there are enough opportunities" for everyone to participate in the growth process of the nation.
Ms Kochhar, who was here for the opening of ICICI Bank's first branch in China on Saturday, also said that the bank's further expansion in this country would depend on the opportunities and growth it sees here.
"We will focus on Indian corporates doing business in China and the Chinese companies looking to invest and trade with India and other regions where ICICI Bank is present.
Further, we also look to cater to the banking needs of the Indian diaspora residing in China," Ms Kochhar told PTI in an interview.
A large number of Indian companies have taken loans from Chinese lenders in the recent months to refinance their high-cost loans.
On whether there is any threat to the Indian banks from Chinese peers given their competitive rates, Ms Kochhar said: "Several foreign banks including Chinese banks have a presence in the Indian banking sector and at the same time Indian banks also operate in foreign markets.
"Considering that India's growth is largely reliant on bank funding at present, there are immense opportunities to participate in the growth process of the nation, and Chinese banks can have a complementing role," she said.
Assets of foreign banks are a relatively small proportion of banking system credit in India, Ms Kochhar said, adding that the favourable demographic profile and growing affluence reflect significant prospects in retail lending, infrastructure and manufacturing sectors.
On ICICI Bank's plans and target customer base for the new Chinese branch, Kochhar said the bank's international strategy is focused on India-linked opportunities.
Based in Shanghai, China's biggest city and a global financial hub, the branch was inaugurated by Prime Minister Narendra Modi on the last day of his three-day China visit.
The branch would begin with 17 banking professionals for corporate banking, operations, finance and treasury.
With a consolidated asset base of $132 billion, ICICI Bank is India's largest private sector bank and it is present across 17 countries. It already had a representative office in China, which it had opened over 10 years ago in 2003.
The bank has upgraded its Shanghai representative office to a branch on rising trade volumes between India and China.