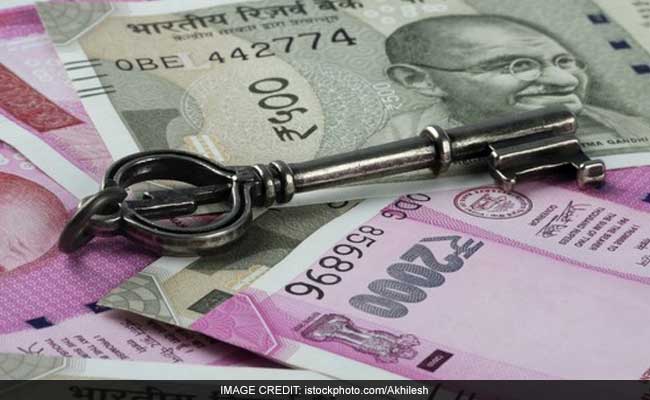 Highlights
Earlier, EPFO was accepting PF claims over Rs. 10 lakh online only
Decision was revisited in a meeting chaired by EPFO CEO Dr VP Roy
An employee's 12% contribution goes towards the EPF basket
Retirement fund body Employees' Provident Fund Organisation (EPFO) recently revised rules on submission of provident fund (PF) claims over Rs 10 lakh. If the settlement amount of your PF claim is over Rs 10 lakh, you may submit a physical form, according to a circular issued by the EPFO on April 13. Earlier, the EPFO was accepting forms for PF claims online only. But the rules were revised after claimants faced issues in filing online claims, said EPFO, which comes under the Ministry of Labour and Employment.
(Also Read:
EPF Scheme To Have Two Separate Account Heads
)
Details of revision in rules on PF claims over Rs 10 lakh
Earlier,
in a circular dated February 27
, EPFO had made it mandatory for PF claimants to submit claims over Rs 10 lakh online only. Similarly, pension scheme withdrawals under the Employees Pension Scheme (EPS) beyond Rs. 5 lakh were also mandated to be made online only. Physical forms were not being accepted by the EPFO.
(Also Read:
Provident Fund Subscribers Would Soon Be Able To Raise Equity Exposure From 15% To Higher
)
Now, the EPFO has reversed this decision. "Considering the grievances raised by members, this stipulation will be kept in abeyance so that offline claims will also be accepted in all cases," the EPFO said in its latest circular. Even international workers were facing issues in filing claims online.
(Also Read:
Don't Deny Pension To People Without Aadhaar - EPFO Tells Banks
)
However, if claims are received online, they will be sent back to the employers online for verification. "In view of the need to step up security, claims received online from claimants will be sent online to employers for further verification, only after which the claim will be settled. The employer should return the claim within 3 days to the EPFO office either accepting or rejecting the claim," the EPFO circular stated.
(Also Read:
PF Account: Need To Correct Your Basic Details? How To Do It Online
)
The decision was revisited in a meeting chaired by the Central Provident Fund Commissioner (CPFC) or the CEO of EPFO, Dr VP Roy.
(Also Read:
Want To Check Your EPF Account Balance? Three Ways Here
)
An employee's 12 per cent contribution goes towards the EPF basket, while 8.33 per cent out of the total 12 per cent of the employer's contribution is invested in EPS. The balance 3.67 per cent is invested in EPF.
(Also Read:
How To Know Provident Fund (PF) Balance Through Missed Calls, SMS Alerts
)
EPFO has nearly six crore subscribers and manages a corpus of Rs. 10 lakh crore. It receives about one crore claims each year.