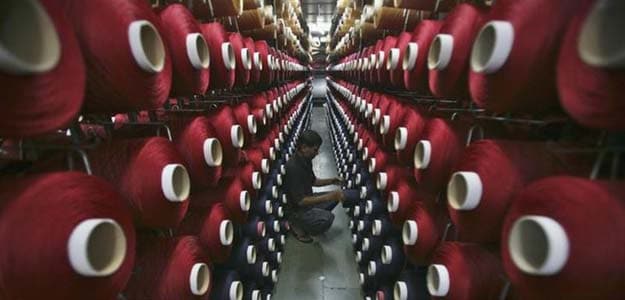 London:
Business activity in emerging markets expanded last month at its fastest rate since March 2013, boosted by strong growth in China and India, a survey showed on Monday.
HSBC's composite emerging markets index of manufacturing and services purchasing managers' surveys jumped to 52.3 in June - well above the 50 threshold that indicates expansion - from 50.6 in May.
Services activity growth hit a 15-month high and manufacturing output also rose, HSBC said.
But the index remained below its long-run trend level of 53.8.
"The improvement in the survey data...suggests that the emerging economies are joining in the global upturn that has been led by the developed world," said Chris Williamson, chief economist at Markit.
"The June data nevertheless point to only modest growth...and the extent to which emerging market growth continues to lag the developed world economies remains one of the greatest that we have seen in the 10-year history of the PMI surveys."
The HSBC index is calculated using data produced by Markit, from purchasing managers at about 8,000 firms in 17 countries.
Among the BRIC emerging market powerhouses, China recorded its sharpest increase in output for 15 months.
"China is showing the way with a bounce," said Frederic Neumann, HSBC's co-head of Asian economic research.
"Things should improve from here. But Asia's recovery is mostly a domestic affair, with exports still slow."
India posted the steepest expansion since February 2013.
Narendra Modi's pro-business Bharatiya Janata Party (BJP) won overwhelmingly in the general elections in May, propelling Indian stock markets to record highs.
Russian business activity stabilised, after falling at the strongest rate in five years in May during conflict with Ukraine, while Brazilian activity was flat.
The future output index, which tracks firms' expectations for activity in 12 months' time, rose for the first time since February.
Sentiment towards emerging markets has improved as continued low interest rates in the western world encourage investment in faster-growing markets.
But Russia, which has not resolved its conflict with Ukraine, recorded business expectations at their third-weakest in the series' 27-month history.
Copyright: Thomson Reuters 2014