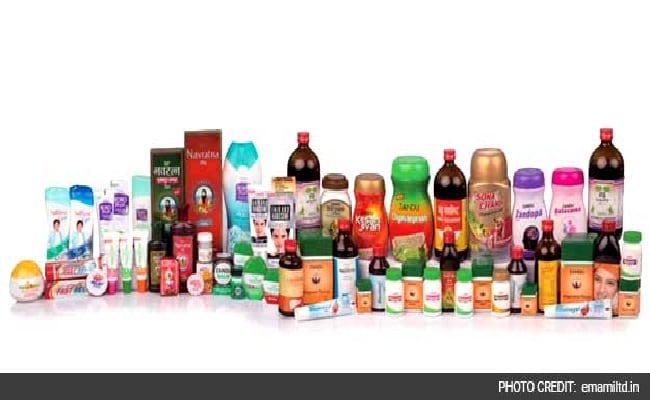 New Delhi:
FMCG firm Emami on Thursday reported a 9.21 per cent increase in its consolidated net profit at Rs 66.11 crore for the second quarter ended September 30.
The company had posted a net profit of Rs 60.53 crore during the same period of the previous fiscal.
Its total income from operations rose by 10.17 per cent to Rs 584.57 crore during the quarter under review as against Rs 530.6 crore in the same period a year ago, Emami said in a BSE filing.
Commenting on the results, Emami Director Mohan Goenka said: "Though the monsoon has been good, the overall growth of the industry has remained muted for the second quarter...Emami numbers have been satisfactory due to a significant volume growth of our brands mainly led by Kesh King and the pain balms like Zandu Balm and Mentho Plus".
"Business in international market, especially in the MENAP zone, has been affected due to geopolitical situation which however got balanced with good performance by other markets, especially Bangladesh," he added.
Emami's international business fell by 11 per cent in second quarter of the current fiscal. While, its domestic business during the quarter grew by 14 per cent.
Emami's consolidated net profit for the first half of 2016-17 stood at Rs 122.76 crore as against Rs 147.14 crore in the same period a year ago, down 16.56 per cent.
Total income from operations during the first half of the current fiscal was up 15.08 per cent to Rs 1,228.94 crore as against Rs 1,067.81 crore a year ago.
The company in a statement said, it is "augmenting its manufacturing capacity by setting up a third manufacturing unit in North East under a mega project scheme at Guwahati, Assam. Total planned outlay for the project is Rs 300 crore out of which the company has already invested Rs 195 crore.
"The unit is expected to commence operations by fiscal 2016-17," it added.
(This story has not been edited by NDTV staff and is auto-generated from a syndicated feed.)