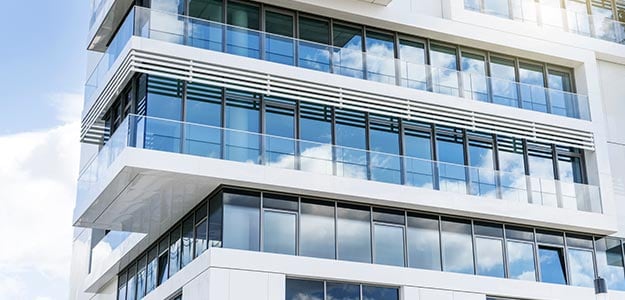 Dubai
: Emaar Properties' chairman has admitted that he was "really scared" of market conditions coming into 2016 but said the performance of Dubai's largest developer in the first quarter looked good after some severe cost cutting.
The Dubai real estate sector has softened since late-2014 after a three-year boom fed by inflows of cash from politically-unstable Arab nations. Consultants CBRE registered a 15 per cent drop in prices in 2015 and are forecasting a further 10 per cent decline this year.
However, last week Emaar unveiled plans for a tower which would surpass in height of the world's currently tallest building, the Burj Khalifa.
On the sidelines of Emaar's annual shareholder meeting, Mohamed Alabbar admitted conditions earlier had him worried.
"We were really scared of 2016. Preparing for our cost budget, we basically went back to a cost budget base of two years ago, just to be cautious," he told reporters.
"Did we cut costs? Yes, of course, a severe cost cut," he said, declining to quantify this.
Sales activity had been much better than he expected in the first quarter and he was "pleasantly surprised" with the company's performance.
He gave no specifics. An analyst at SICO Bahrain has forecast the company will make a net profit in the quarter of 1.22 billion dirhams, which would be a 19.1 per cent year-on-year increase in earnings.
Rebellion quelled
Emaar survived an attempt from some shareholders to increase its proposed dividend for 2015 to 20 per cent, equivalent to 0.20 dirhams ($0.05) per share. A vote of shareholders present, approximately 55 per cent of the roster, approved the cash payout at 15 per cent, in line with the board's recommendations.
The developer, in which Dubai's government owns a minority stake, paid 15 per cent in both 2013 and 2014, although the latter was supplemented by a special dividend after Emaar floated a stake in its malls business and returned cash to its shareholders.
Emaar has outlined plans to spin off a number of its units, including its hospitality business, but Alabbar ruled out floating this in 2016 due to turbulent financial markets.
"I don't think it's the time now, so we'll wait and watch," said Mr Alabbar. "We are not rushing because we want to cash out. We want to do genuine business when the time is right."
Emaar is looking to fully take over its India business, he said, after the company announced last week it was splitting from its joint venture partner.
"It's the right time for us to take charge in India and manage our own affairs," said Alabbar, declined to give a timeline for when Emaar MGF would be dissolved.
($1 = 3.6735 UAE dirham)
© Thomson Reuters 2016