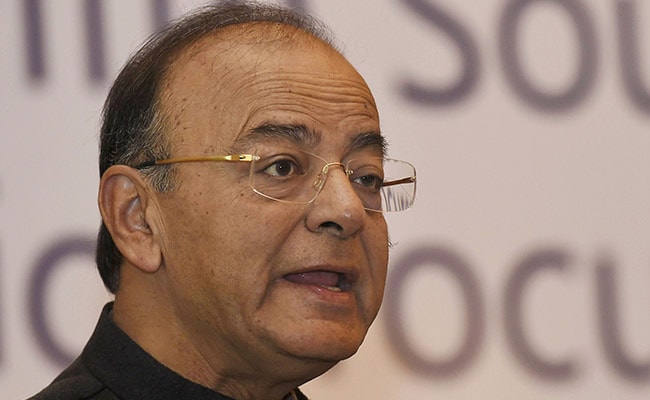 The union finance minister Arun Jaitley on January 2 had shares contours of electoral bonds in the Parliament announcing that the advent of electoral bonds will ensure transparency in the election system. The finance minister had said then that electoral bonds would be a bearer instrument in the nature of a promissory note and an interest-free banking instrument.
Eventually, electoral bonds will see the light of the day on March 1 as their sales kick off at State Bank of India's (SBI) branches in four metropolitan cities of Delhi, Mumbai, Kolkata and Chennai.
The SBI announced on its twitter handle that the sale of electoral bonds has begun. Along with the announcement, the SBI also shared an informative graphic that lists all the basic information on the much awaited electoral bonds.
The graphic, however, has been released by the ministry of finance.
The ministry of finance gives out these details of electoral bonds to spread awareness among the mases.
"Electoral bonds will bring transparency in political donations against the present system of contributions in the election funding mechanism," reads the statement issued by the ministry of finance.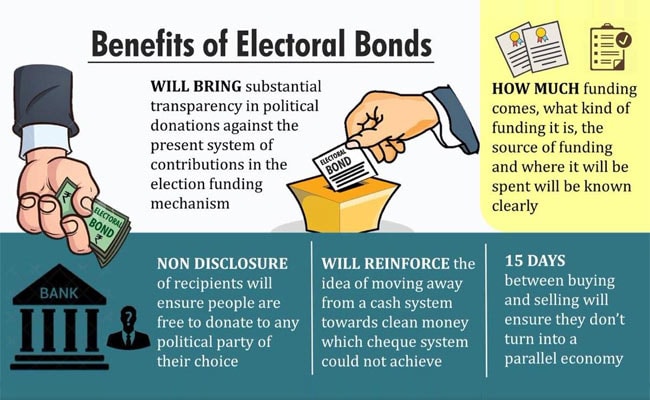 "Non-disclosure of recipients will make sure that people are free to donate to any political party of their choice," reads the statement further.
The transparency will come from the fact that the source of funding and the purpose for which it will be spent will be clearly known.
"How much funding comes, what kind of funding it is, the source of funding and where it will be spent will be known clearly," the statement reads.
The first sale of electoral bonds will commence from March 1, 2018 for a period of 10 days i.e. up to March 10, 2018.
SBI has been allowed to issue and encash electoral bonds initially at its four authorised branches. The bonds will be sold at main branches of SBI in four metro cities -- New Delhi, Mumbai, Kolkata and Chennai.