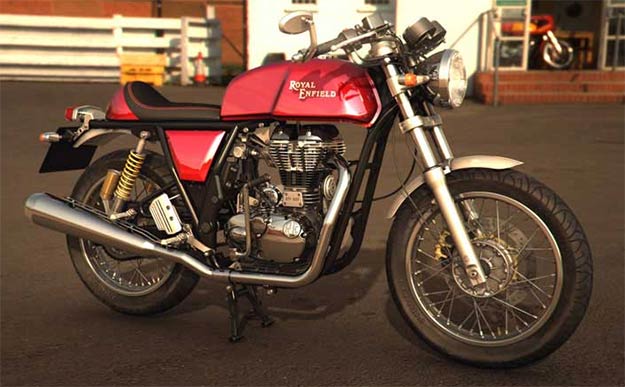 New Delhi: Eicher Motors Ltd on Monday posted a 70.53 per cent rise in consolidated net profit at Rs 157.44 crore for the quarter ended June 2014.
The company had registered a net profit of Rs 92.32 crore for the corresponding period a year ago.
Net sales of the company rose to Rs 2,221.60 crore for the second quarter, as against Rs 1,646.25 crore a year ago, Eicher Motors said in a filing to the BSE.
The company follows January-December cycle as financial year.
For the six months ended June 30, the company posted a consolidated net profit of Rs 296.56 crore as compared to Rs 190.26 crore during the same period last fiscal year.
Net sales of the company for the six months ended June 30, 2014 rose to Rs 4,121.51 crore, as against Rs 3,354.85 crore in the previous fiscal year.
"Royal Enfield continues its strong run in Q2 2014 with our best ever quarter results. We have registered a phenomenal year-on-year growth of 85.1 per cent, selling 74,132 units in Q2 2014 compared to 40,040 units in Q2 2013," Eicher Motors managing director and CEO Siddhartha Lal said.
On VECV performance, Mr Lal said, "Despite the continuous slump in commercial vehicle industry in the second quarter of 2014, VECV has increased its overall market share. In the 5-14 tonne segment VECV's Eicher branded trucks has increased its quarterly market share from 28.7 per cent to 32 per cent."
VECV has also done very well in exports. In Q2 2014, VECV sold 1,977 units of Eicher branded trucks and buses as against 562 units in Q2 2013, registering a phenomenal growth of 251.8 per cent, he added.
"Our joint venture with Polaris Industries, Eicher Polaris Pvt Ltd is progressing really well with both the manufacturing facility and product development in advanced stages of readiness for a launch in 2015," Mr Lal said.
Shares in Eicher Motors, on Monday, ended at Rs 8,598.05 apiece on the BSE, up 1.33 per cent from the previous close.