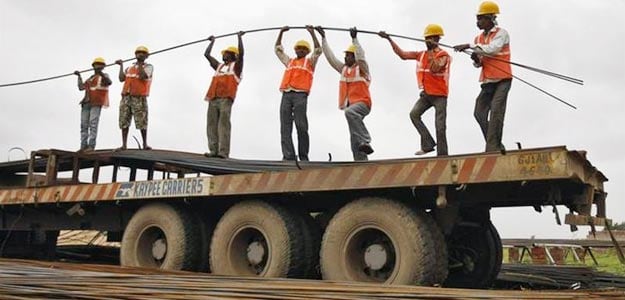 India's economy is on course to grow by around 5.8 per cent in the fiscal year to March 2015, the finance ministry's top official said on Thursday, expressing confidence that "green shoots" of recovery were taking hold.

Finance Secretary Arvind Mayaram told an industry event that industrial production data suggested that corporate order books are building up.


Mayaram said he hoped that the Reserve Bank of India would not hold interest rates high for longer than necessary. Falling oil prices would wipe out the cost of diesel subsidies and the government will stick to its fiscal deficit target, he added.
India's economy grew by 4.7 per cent in the 2013/14 fiscal year, marking the second full year of growth below 5 per cent. First quarter GDP figures are due out at the end of next week.
Copyright: Thomson Reuters 2014