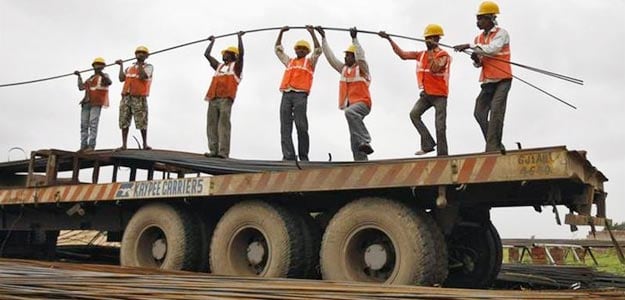 New Delhi:
India's fiscal situation is worse than it appears, Prime Minister Narendra Modi's government said in an economic report on Wednesday that called for tough measures to shore up public finances and reduce inflation.
The tone of the report is bound to increase speculation that Finance Minister Arun Jaitley will announce a higher fiscal deficit target in his maiden budget, which he presents to parliament on Thursday.
"The Economic Survey 2013-14 conveys a sense of urgency about the course the economy needs to undertake," Arvind Mayaram, the finance ministry's top bureaucrat, wrote in a foreword of the report.
Mr Jaitley's predecessor set a target of keeping the fiscal deficit to 4.1 per cent of gross domestic product in an interim budget before the new government took office.
Many economists say that goal is unrealistic, because the outgoing government left a stack of unpaid bills to state oil companies that have eaten into this year's finances.
A Reuters poll of economists this week predicted the government would set a new deficit target of 4.4 per cent.
Wednesday's report recommended tackling food and fertiliser subsidies to lower spending, while broadening the tax base. Tax collection is less than 9 per cent of gross domestic product, about a quarter of the average in the OECD group of developed nations.
The Economic Survey, presented the day before the federal budget, forecast GDP growth of between 5.4 and 5.9 per cent in 2014/15. It warned that weak monsoon rains which are essential for farming could keep growth closer to 5.4 per cent.
In June, the RBI forecast growth of 5.5 per cent in the financial year that ends in March 2015.
Asia's third-largest economy has been stuck in its longest rut in a quarter of a century - with growth below 5 percent - while Modi's government has been dogged by a food-price spike in its early weeks.
Narendra Modi, 63, won a landslide general election victory in May with a pledge to boost growth and create jobs for the 1 million people who enter India's workforce every month.
The budget for the current fiscal year was delayed by the election, which handed Mr Modi's Bharatiya Janata Party (BJP) the strongest electoral mandate in India in three decades.
Copyright: Thomson Reuters 2014