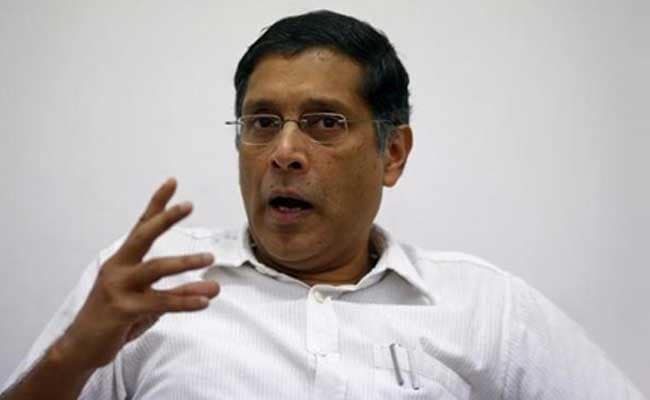 The
Economic Survey
prepared by the chief economic adviser to the finance ministry Arvind Subramanian on Tuesday questioned the criteria used by international ratings agencies to rate the debt profile of different countries. In a chapter titled 'Facts About India', the Economic Survey questions biases in perception of ratings agency
Standard & Poor's
while rating India and China.
"China's credit rating was upgraded from A+ to AA- in December 2010 while India's has remained unchanged at BBB-. From 2009 to 2015, China's credit-to-GDP soared from about 142 per cent to 205 per cent and its growth decelerated. The contrast with India's indicators is striking," said the Economy Survey.
The survey cited examples from a book "The Big Short' by a US based financial writer, Michael Lewis, in which ratings agencies were blamed for the 2008 financial crisis in the United States for certifying as AAA bundles of mortgage-backed securities that had toxic underlying assets.
In a press conference, Mr
Subramanian
said, "China is rated six points above India... We should question how these institutions work."
In November 2016, the S&P Global Ratings ruled out an upgrade for India over the next two years as the agency affirmed the stable outlook on the country's 'BBB-' long-term and 'A-3' on short-term sovereign credit ratings.
The government has been pushing hard to get India's credit rating upgraded. But due to high debt-to-GDP ratio of the country, international ratings agencies like Moody's and S&P have so far refused upgrade India's rankings despite improvement in overall macro-economic numbers.
Moody's Investors Service
rates India at 'Baa3', the lowest investment-grade rating, but with a 'positive' outlook.
In the absence of an upgrade in the credit ratings, the cost of debt to the Indian government remains high from foreign institutions, impacting India's growth prospects.
Earlier this month, S&P's India analyst Kyran Curry had told Reuters, "What we mainly focus on is the change in the pace of the debt accumulation and the debt stock"
The comments came at a time when Finance Minister Arun Jaitley is facing pressure to go easy on the fiscal deficit targets to help the Indian economy recover from a slowdown due to demonetisation that has squeezed India's growth outlook to 6.5 per cent to 6.75 per cent in FY17 as per the Economic Survey.