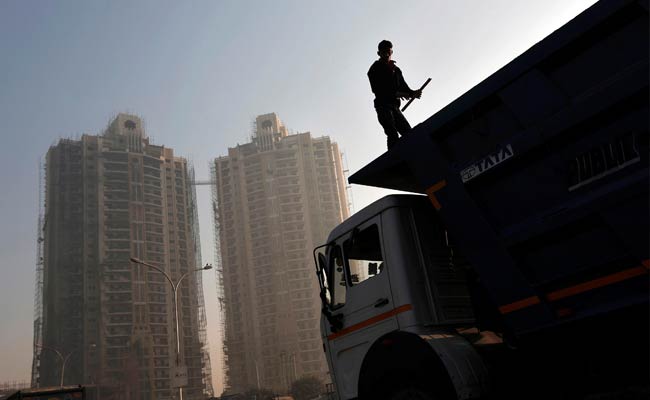 The economy is expected to have grown at a rate of over 6 per cent between July-September as slowdown due to note ban and Good and Services Tax (GST) stabilised, said economists and analysts. The Gross Domestic Product (GDP), which had hit a three-year low of 5.7 per cent in the June quarter, is expected to have picked up in the second quarter of the current fiscal, said experts.
The GDP data will be revealed on Thursday at about 5:30 pm.
"GDP growth is expected to improve to 6.2 per cent in July -September period of 2017-18," according to an economic survey done by FICCI.
"Slowdown in the economy due to demonetisation and the adjustment impact of GST implementation seems to be bottoming out and as the new indirect tax regime stabilises, the economy would see an improvement in its performance," it said.
According to a report by State Bank of India (SBI), 'Q2 GDP growth may surprise on an upside'. "Several indicators like manufacturing indices, passenger and freight traffic and corporate earnings during the quarter point to higher growth in the latest quarter which could be higher than 6 per cent," said Soumya Kanti Ghosh, Group Economy Adviser, who authored the SBI research report.
"GDP growth will expand to 6.4 per cent in Q2 on the back of a pickup in industrial growth," said Aditi Nayar, Chief Economist of credit rating agency ICRA.
Fifty two economists who participated in a survey by news agency Reuters also hoped that the GDP growth likely rose to 6.4 per cent from a year ago in the September quarter. Besides this, a median of 20 economists surveyed by news agency Bloomberg also revealed that the GDP probably expanded 6.4 per cent during the quarter under review.
The Reserve Bank of India, in its bi-monthly monetary policy review in October, had projected GDP growth to accelerate to 6.4 per cent during the September quarter, followed by 7.1 per cent and 7.7 per cent over the last two quarters of the current financial year that ends in March 2018.
(With Agencies Inputs)