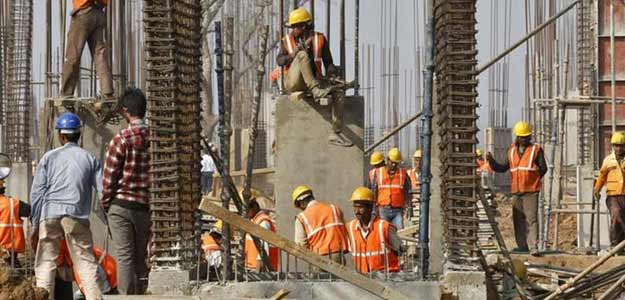 New Delhi: India's economy grew almost 50 per cent faster in 2013/14 than earlier thought, the government said on Friday after changing a formula, a reminder of the challenges that unreliable statistics present to Indian policymakers.
In the year leading up to the elections that brought Prime Minister Narendra Modi to power last May, the economy grew 6.9 per cent, not the 4.7 per cent reported earlier, chief statistician T.C.A. Anant told reporters.
PM Modi's campaign succeeded partly because of the widespread feeling that his predecessors from the Congress party had plunged the economy into the country's longest deceleration in growth in a generation.
The revised formula, showing a faster recovery, includes under-represented and informal sectors as well as items such as smartphones and LED television sets in gross domestic product.
That could boost India's growth figure in the year ending in March 2015, which the Reserve Bank of India (RBI) has projected to be around 5.5 per cent.
Some in government predict the change will help bring down the fiscal deficit as a share of gross domestic product, making it easier for Modi to trim the gap to a seven-year low of 4.1 per cent in the year to March despite a shortfall in revenue.
However, Mr Anant said the overall size of India's $1.8 trillion economy had not changed enough to shift the ratio significantly, adding: "Our ranking in GDP terms will not change as the size of economy has almost remained the same."
The new methodology moves India more in line with global standards by measuring the economy at market prices, and by tracking consumer rather than wholesale inflation.
"This will help lower market distortions and give better representation to the manufacturing sector," said Soumya Kanti Ghosh, chief economic adviser at State Bank of India.
But the frequent GDP revisions and other deficient data are a headache for economic planners.
Among the worst offenders are the volatile index for industrial production and the jobless numbers, seen as very unrepresentative. The latest GDP revision is part of a change to the method of calculating national accounts that happens every five years.
"It is a problem for the government and economists who are trying to understand the exact situation," said D.H. Pai Panandiker, president of RPG Foundation, an economic policy group in New Delhi. "It is even a problem for the RBI, that doesn't have a full view about how the economy is performing."
Copyright: Thomson Reuters 2015