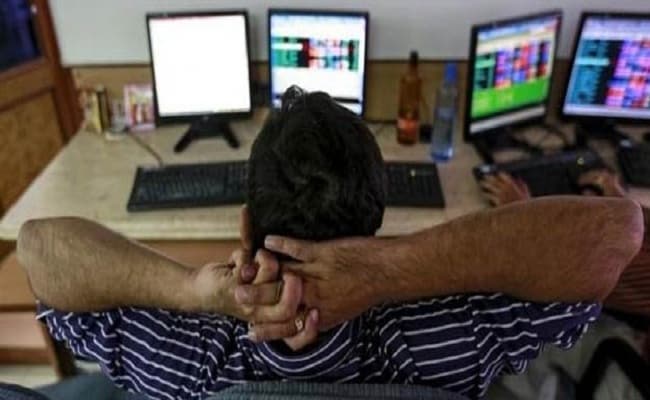 Highlights
India moved by 30 places on World Bank's ease of doing business ranking
SBI, ICICI Bank, Yes Bank rose over 1.3% on Wednesday
Bharti Airtel rose more than 3%
Sensex and Nifty both hit fresh highs today, lifted by positive sentiment after India broke into top 100 in World Bank's ease of doing business rankings. A rally in global markets also boosted the sentiment. According to World Bank data released on Tuesday, India's ranking moved up by 30 places to 100 in ease of doing business rankings, driven by reforms in access to credit, power supplies and protection of minority investors. The ease of doing business report, based on data from the capital New Delhi and the financial hub of Mumbai, ranked India among the top 10 "improvers" globally, having done better in eight out of 10 business indicators.
"It's a combination of liquidity, global markets plus the ease of business report which is playing out," said Gautam Duggad, head of research - institutional equities, Motilal Oswal.
The Sensex rallied over 400 points to new high of 33,651 while Nifty edged closer to 10,500 mark. The Sensex closed 387 points to end at new closing high of 33,600 while Nifty settled at 10,440. Banks led the charge today, with the index for banks on NSE, Nifty Bank, surging 2 per cent. SBI and ICICI Bank surged over 4 per cent. Bharti Airtel, which announced its Q2 earnings on Tuesday, was the top gainer, surging over 8 per cent.
Bharti Airtel's quarterly profit beat estimates and at least two brokerages raised target price on the stock.
Further boosting sentiment, India's annual infrastructure output in September grew 5.2 per cent from a year ago, driven by higher production of coal and refinery products, government data showed on Tuesday. Eight infrastructure sectors include coal, crude oil, natural gas, refinery products, electricity, steel, cement, and fertiliser, accounting for about 40 percent weight in the index of industrial production.
Asian shares scaled a 10-year high on Wednesday on the back of solid economic growth globally, while oil prices extended a bull run on hopes that major producers will maintain their output cuts. MSCI's broadest index of Asia-Pacific shares outside Japan rose 0.9 per cent, led by a 1.3 per cent jump in South Korea. Japan's Nikkei soared 1.9 per cent.
Wall Street's three major indexes ticked up on Tuesday to end October with their biggest monthly gains since February.
Investors are focused on the progress of a US tax-cut plan being developed by President Donald Trump and fellow Republicans and on Trump's announcement of the next head of the Federal Reserve. The White House said he will reveal his Fed pick on Thursday.
(With Agency Inputs)