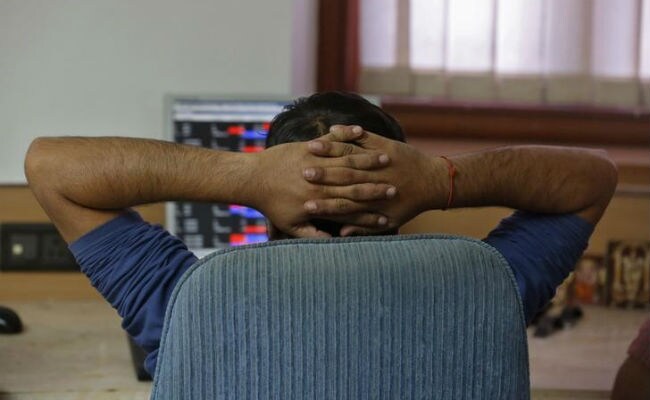 New Delhi
: Stock markets may see volatility during the week starting May 22 amid derivatives expiry, and indices taking cues from quarterly earnings of blue-chips such as Tata Motors, ITC and Sun Pharma as also global trends, say experts. "Going ahead, F&O expiry is due on Thursday so the week is likely to remain volatile. Rising political uncertainty in the US market could impact global markets badly," said Abnish Kumar Sudhanshu, director and research head, Amrapali Aadya Trading and Investments.
The result season is going on and all eyes will be on the numbers, he added.
"We are set to experience considerable volatility this week after witnessing four successful sessions and market hitting fresh record highs which made India the most expensive stock market in the world," said Vijay Singhania, founder director, Trade Smart Online.
"Volatility will be high as traders will roll over positions in futures & options (F&O) segment. Next set of corporate earnings, currency movement and trends in global market will dictate trend on bourses," he said.
Some of the prominent companies announcing their earnings during the week include GAIL, Tata Motors, Lupin, Indian Oil Corporation, ITC, Tech Mahindra and Sun Pharmaceutical Industries.
"The markets are likely to be in a consolidation mode this week as the one-way rally, both here in India and the US, appears to take a breather," said V K Sharma, head-private client group (PCG), HDFC Securities.
"In the near-term, the market is ripe for a correction. Once this corrective phase is over, the upward journey will restart, but before that the excess froth that have been created must be cleaned up and the correction will necessarily release all that extra pressures," said Jimeet Modi, CEO of SAMCO Securities.
"In the intermediate term, global factors will play an important role in determining the mood of the market. The smooth implementation of GST provisions would be next challenge for the country," he added.
Both the key indices - Sensex and Nifty - recorded their second straight weekly gains by rising 276.77 points, or 0.91 per cent, and 27 points, or 0.28 per cent, respectively.
"Next week, we feel market will witness profit-booking due to monthly expiry," said Foram Parekh, research analyst at Bonanza Portfolio.
"As GST is one of the biggest tax reforms to be rolled out, it would go on to boost the positive sentiment for the markets. As such, sectors which could benefit due to the GST rates announced till now would include FMCG, utilities and other metal companies that use coal as an input, dairy, etc," said fNitasha Shankar, senior vice president and head of research at YES Securities India.