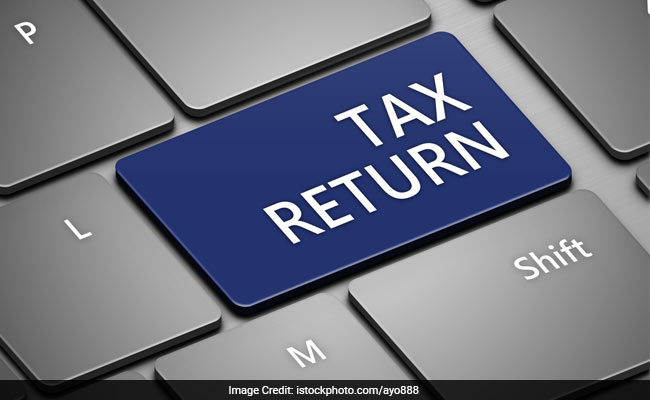 Highlights
Income tax filing deadline has been extended to August 5
The tax department has introduced e-verification of returns
Taxpayers can e-verify the return at the time of uploading the ITR form
With the income tax filing deadline getting extended to August 5, most of the tax payers must have done their return filing. However, income tax return filed by a taxpayer is not treated as valid until it is verified by the taxpayer. Earlier taxpayers used to verify the return using digital signature or by sending the signed ITR-V form to the Centralized Processing Centre, Bengaluru, of the Income Tax Department. But now the Income tax department has introduced e-verification of returns as an alternative for ITR-V. Taxpayers who are not mandated to use the digitally signed certificate are eligible for e-verification, the tax department said. (Once a return is e-filed, the income tax department sends the ITR-V to the registered e-mail id.)

Taxpayers can e-verify the return at the time of uploading the ITR form. In case the tax payer has already uploaded the return, he can still e-verify the same through "e-File >e-Verify Return" option after login. There are six methods available to e-verify the return.

1) Through Electronic Verification Code (EVC) received on registered mobile number and e-mail.(EVC is a 10-digit alphanumeric code which can be generated through e-Filing portal and is valid for 72 hours).
2) Through Aadhaar OTP
3) By login to e-Filing through net banking
4) EVC - Through Bank Account Number
5) EVC - Through Demat Account Number
6) EVC - Through Bank ATM

How to e-verify your ITR

Taxpayers are provided with four options to e-verify their ITR. Go to "e-File ->e-Verify Return" on the e-filing website. You will find the following four options.

Option 1: "I already have an EVC to e-Verify my return."
Under this option, you need to enter the pre-generated EVC in the provided text box and click "submit" to e-verify. After you do that, success message will be displayed, which means tax filing is complete.

Option 2: "I do not have an EVC and I would like to generate EVC to e-Verify my return."
If the taxpayer's income is less than 5 lakhs and if, refund/demand is less than or equal Rs 100 and e-mail id and mobile number registered is unique in e-filing profile, then the four options will be shown to the taxpayer to generate the EVC.

You have to select the appropriate option to generate the EVC. The income tax department has issued a
user manual
to facilitate e-verification of ITR. For more details on the above four steps of e-verification you can see the
manual
.
Option3: "I would like to generate Aadhaar OTP to e-Verify my return"
To generate Aadhaar OTP, Taxpayer's PAN and Aadhaar must be linked. An OTP is generated and sent to the mobile number registered with Aadhaar. Enter the OTP and click "submit" after which success page will be displayer.

Option 4: "I would like to send ITR-V/ I would like to e-Verify later'
If the taxpayer is not able to e-Verify the return at the time of uploading the ITR because of any reason then tax payer can choose Option 4. Download the ITR-V, sign it manually and send it to CPC through post within the time limit of 120 days from date of upload for your return to be treated as a valid return.