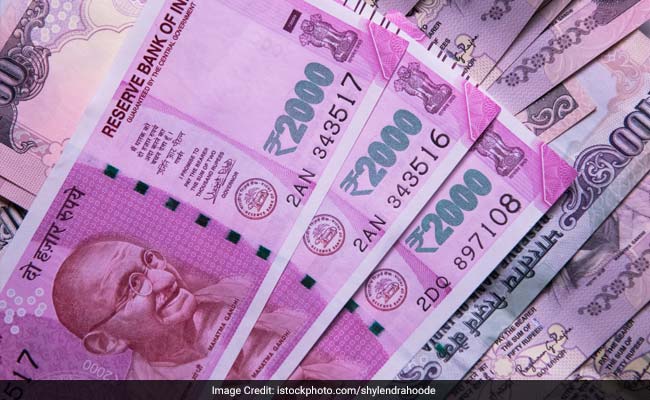 Highlights
DSP Micro Cap Fund is one of the best performing mutual funds
The mutual fund invests in the smallcap space
Its net asset value has risen more than 3 times to Rs 54 in three years
DSP BlackRock Micro Cap Fund, one of the best performing equity mutual fund schemes in the smallcap space, has decided to temporarily stop accepting fresh money from investors - both via lumpsum and systematic investment plans (SIPs). DSP BlackRock Micro Cap Fund's assets under management on January 31, 2017, was close to Rs 4,780 crore, making it among the largest funds in its category. The fund has delivered stellar returns to its investors. Its current NAV (net asset value) for regular growth option stands at Rs 54.37 (as on Feb 14, 2017), which is more than three times what it was three years ago. This means that investors who had put in their money in this fund three years ago saw their money more than tripling in value. (NAV as on Feb 14, 2014, at Rs 17.88). Five years ago as on Feb 14, 2012, its NAV was at Rs 14.94.
The fund house did not say till what time it will stop the fresh inflows into the DSP BlackRock Micro Cap Fund. The suspension will continue till further notice, the fund house said.
The fresh transactions where DSP BlackRock Micro Cap Fund won't accept funds include "all subscription/switch-in application(s) and/or registration of new systematic investment plan (SIP), systematic transfer plan (STP), dividend transfer plan (DTP) in the scheme" the fund house said in a statement. The mutual fund will "continue to allot units for subscription transactions pertaining to SIP, STP, DTP, Super SIP facilities registered before February 20, 2017," it said. Thus, "subscriptions/switch-in/SIP/STP/DTP applications received post the cut-off timing of February 17, 2017 would not be accepted."
This is not the first time that the fund has restricted inflows. In 2014, it had imposed a cap of Rs 2 lakh for daily lump-sum subscription which was reduced further to Rs 1 lakh in August 2016.
Last year, Mirae Asset Emerging Bluechip - another top performing fund in the midcap space - had stopped taking lump-sum subscriptions.
Vidya Bala, head of mutual fund research at FundsIndia.com, says, "Fund managers do not refuse fresh inflows unless they think there have a concern deploying the money. All the instances where fresh inflows were restricted were cases of mid and small-cap funds, where large asset under management becomes unwieldy as the fund manager may not find enough opportunities in the segment."
"There is also the risk of deploying money in illiquid stocks if they go below a certain threshold," she added.
Manoj Nagpal, CEO of Outlook Asia Capital, said, "Due to the significant run-up in the midcaps and smallcaps, valuations have run ahead. Fund managers of mutual funds which are more geared towards micro caps and small caps should exercise caution before accepting fresh inflows."
"Because of the significant uptick in the midcap and small cap segments, the risk-reward ratio has reduced significantly," he added.