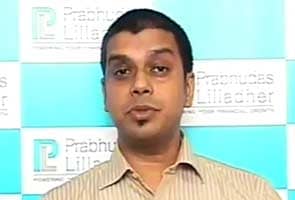 The pharmaceutical pricing regulator has cut and capped the prices of 108 drugs used to treat diseases ranging from diabetes to HIV to malaria. The new price caps took effect on July 11, a National Pharmaceutical Pricing Authority official told Reuters.(Read)
Controlling the prices of drugs will help provide affordable medicine for the 70 per cent of the population who live on less than $2 a day. More than four-fifths of India's 1.2 billion also have no health insurance. The move is also aimed at reducing the price difference between two brands of the same molecule.
On the flip side, the new regulation will hit profit margins of drug firms like Sanofi SA, Abbott Laboratories and Ranbaxy Laboratories. Prices of generic drugs sold in India are already low compared with international markets, a factor that pressures drug companies' revenue.
Surjit Pal, pharma analyst at Prabhudas Lilladher says the government's move to cap prices of essential drugs is justified (Watch)
"I think stupendous kind of price increase has happened, sometimes it is 4 or 5 times as I have observed. If those things happen then that will definitely attract government's observation. And that is the natural outcome which has come," said Mr Pal.
There are concerns that the price cap has increased the regulatory uncertainty in the country and may result in some MNC pharma companies exiting their India business.
Mr Pal, however, told NDTV that such regulations exist in US and Europe too. Drugmakers abroad have dealt with such regulations and have not gone out of business, he added.
The price cap is likely to impact MNC pharma firms more as most domestic drugmakers have already de-risked their overall portfolio by venturing into export market. The impact on domestic drugmakers will not be more than 1-1.5 per cent on their ebitda margin, Mr Pal said.
"The biggest impact will be on MNC pharma companies. Out of the most impacted companies in top five, three are MNC pharma companies," he added.
According to Prabhudas Lilladher, Glaxo, Sanofi SA and Novartis might get impacted further if the government regulates prices of oncology segment which is growing at a faster rate.
"Most of the drugs in this segment are imported by MNC companies and their prices are 70 per cent higher than prices of domestic counterpart," Mr Pal said.