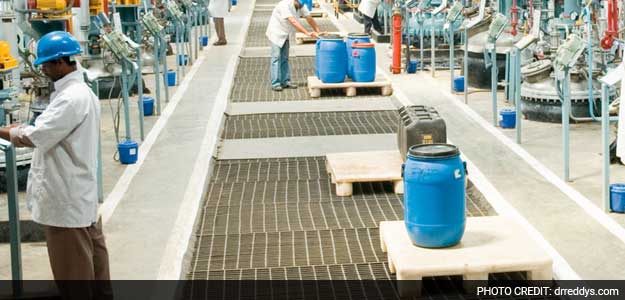 Mumbai:
India's second-largest drugmaker, Dr Reddy's Laboratories Ltd , reported a much lower-than-expected quarterly profit due to a write-off related to Venezuela's economic crisis which has damaged its business there.
Companies including Dr Reddy's have been trying for months to recover funds from OPEC member Venezuela as oil prices sink and food scarcity and power cuts stir public protest.
Dr Reddy's said it took a hit of Rs 431 crore in the January-March quarter because it could not get approval from the Venezuelan government to recover any more money beyond the Rs 26.64 crore it has already received.
As a result, profit slumped nearly 86 per cent to Rs 74.6 crore, while analysts polled by Thomson Reuters expected a profit of Rs 552 crore rupees on average.
"We will continue to actively engage with the Venezuelan government to provide affordable medicine to fulfil the need of the people of the country, subject to repatriation of funds," Dr Reddy's Chief Executive GV Prasad said in a statement.
While revenues from North America, Dr Reddy's biggest market, rose 12 per cent, and those from India were up 11 per cent, they could not offset declining sales in Europe and emerging markets.
© Thomson Reuters 2016
(This story has not been edited by NDTV staff and is auto-generated from a syndicated feed.)