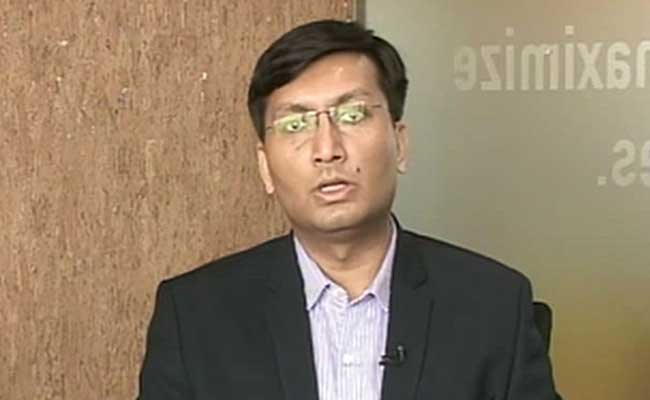 Indian stock markets have seen a strong rally this year, with Nifty rising nearly 13 per cent. Good monsoon, expectations of earnings growth and a consumption-led recovery in the economy have boosted sentiment of domestic markets, which has also attracted strong overseas inflows. But some analysts fear that domestic markets are sharply overvalued in the near term because of the absence of strong earnings recovery.

Currently, Indian markets are trading at 22-23 times last year's earnings.

However, Chintan Haria, fund manager at ICICI Prudential Mutual Fund, said he sees no "bubble" in markets. Rather, he believes, that a PE (price earnings) re-rating is happening in the markets, which is fuelling the rally.

"If you look at valuations on a PE basis, they are a reflection of what interest rates in the system are in general....With bond yields globally going below zero, PE globally is getting re-rated in the equity, so as in India," Mr Haria told NDTV Profit. (Watch)

The fund manager does not see a comparison of the current market situation to that of the peak in 2007. "On PE basis we were at 27-28 times in 2007, today we are at 22-23 times. On a price to book basis, we were at 5-plus at that point of time, today we are at about 3, which does not look expensive compared to 2007," he said.

The fund manager further said that in 2007, the past one-year returns were 50 per cent but now it is around 10 per cent.


Mr Haria said current market valuation reflects the expectation of future earnings growth, which could be around 12-14 per cent for next two years.
"There is optimism in earnings in the Nifty companies on two fronts. The writeoff in the banking sector, because of the bad loans that has happened, will no longer be required in 2017 and 2018. With commodities prices increasing, earnings of commodity companies may improve significantly, which is a major chunk of Nifty's earnings," Mr Haria added.
From an earnings growth point of view, the fund manager is bullish on private banking space. A stronger economic growth will boost credit growth and so " banking sector from a 2-3 year point of view looks good," he said.
The fund manager further said that the private banking sector has shown relatively stable and consistent earnings growth.
Other than private banks, he is also bullish on the pharma sector. "In last one year or so after the correction that has happened in the pharma sector, there has been a good valuation de-rating... If we look at the demographics of India, over next 3-5 years clearly pharma sector will stand out in terms of the inherent potential growth," Mr Haria said.