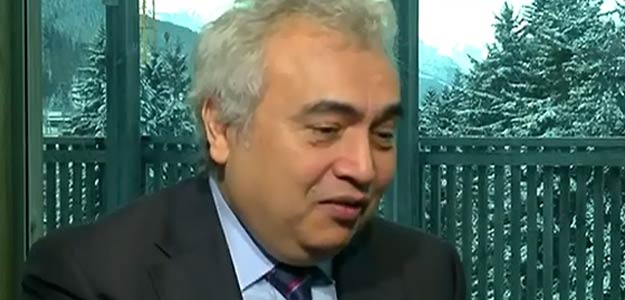 The tumble in global crude prices has been a big benefit for countries like India, which imports nearly four-fifth of its oil requirement. Apart from lower fuel prices and hence lower inflation, the Indian government's subsidy burden also eases significantly.

But Dr Fatih Birol, chief economist of International Energy Agency, has a word of caution. "The $45-50 a barrel oil is a temporary phenomenon. Don't get too relaxed," he told NDTV's Shweta Rajpal Kohli on the sidelines of the Davos meet.

Dr Birol says oil prices are likely to go up towards the end of this year due to lower investments in production. "In 2015, oil investments are going to fall by 15 per cent or about 100 billion dollars. If you don't invest production won't go up," he said.


Counties like India should make most out of the low oil prices, he suggests. The decontrol of diesel prices by the Narendra Modi government was a very good step, Dr Birol added.
Currently, Brent crude prices are trading at $48 a barrel, down nearly 60 per cent from its June levels of $115. Explaining the drop in global oil prices, Dr Fatih Birol said, "A lot of oil production came to the market at the same time. Non-OPEC production increase has been the highest in 30 years but the global demand remains weak due to China slowdown and weak Eurozone economy."
Dr Birol says energy demand in India will rise significantly. "India will soon become the second largest coal consumer in the world and a decade later the second largest oil importer," he said.
The Indian government should try to reduce oil import dependency and give priority to the energy sector, he added.