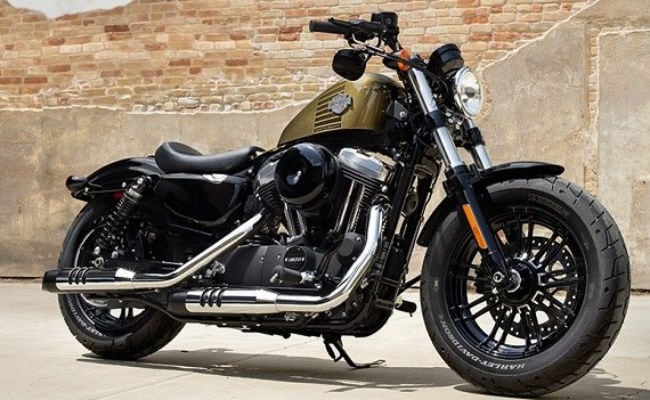 President Donald Trump, on two times in as many weeks, raked up the issue of alleged high import duty levied on Harley Davidson motorcycles imported into India. He reasoned that the US was "getting nothing" with the New Delhi's recent announcement that it had slashed customs duty on imported motorcycles from high-end brands to 50 per cent.
What The Issue Is About: To be able to import a Harley Davidson, the cult motorcycle brand Harley Davidson earlier used to pay as high as 100% tax as import duty. US President Donald Trump raked up the issue to drive home a point that the American company was adding too much to Indian coffers. Interestingly, the company management didn't broach up the subject, at least not overtly.
Was The Duty Slashed Recently: The duty was later slashed to 75%, followed by further reduction to 50%. Despite that, the Republican president wasn't contented. His rationale is that the Indian motorcycles don't need to pay any import duty when the automobiles are exported to the American market.
What Did Donald Trump Say After Duties Slashed: "When they (Harley Davidson) send a motorcycle to India, as an example, they have to pay 100 per cent tax -- 100 per cent. Now, the prime minister, who I think is a fantastic man, called me the other day and said we are lowering it to 50 per cent. I said okay, but so far we're getting nothing. So we get nothing. He gets 50 (per cent), and they think we're doing -- like they're doing us a favour. That's not a favour," he said while addressing a gathering of governors in the White House on February 26.
What Does Donald Trump Say About Indian motorcycles in America: The President Trump says that the motorcycles that are exported to America are free from any import duty unlike the vice versa treatment wherein they are meant to pay 50% duty.
"So when they have a motorbike -- a big number, by the way -- they have a company that does a lot of business. They have a motorcycle or a motorbike that comes into our country -- the number is zero. We get zero. They get 100 per cent, brought down to 75; brought down, now, to 50. Okay," Trump said.
What Does Harley Davidson Management Say: The Harley Davidson management is indifferent to the entire controversy and doesn't mind paying the alleged high import duty to India. "I can accept the current duty structure. That's the requirement of the government here (India) and this is the market we are trading in. So I accept that," Harley Davidson India and China managing director (MD) Peter MacKenzie was quoted as saying in the media on Thursday.
(This story has not been edited by NDTV staff and is auto-generated from a syndicated feed.)