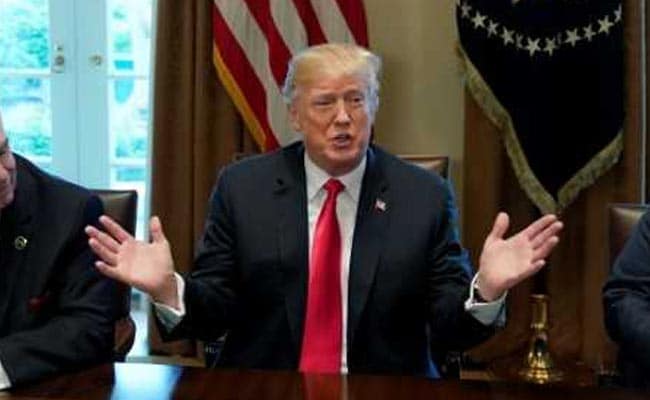 Washington
: A day after announcing steep tariffs on imports of steel and aluminium, US President Donald Trump tweeted on Friday that "trade wars are good, and easy to win".
Mr Trump said on Thursday that the United States would apply duties of 25 per cent on imported steel and 10 per cent on aluminium to protect US producers, although White House officials later said some details still needed to be ironed out.
"When a country (USA) is losing many billions of dollars on trade with virtually every country it does business with, trade wars are good, and easy to win," Mr Trump's tweet read. "Example, when we are down $100 billion with a certain country and they get cute, don't trade anymore-we win big. It's easy!"
Fears of an escalating trade war triggered selloffs on Wall Street and in Asia and Europe, hitting the share prices of steelmakers and manufacturers supplying US markets particularly hard.
Mr Trump believes the tariffs will safeguard American jobs, but many economists say the impact of price increases for users of steel and aluminium, such as the auto and oil industries, will destroy more jobs than curbs on imports create.
Australia's trade minister said the measures risked triggering retaliation from other economies and could cost jobs, on Friday, while China predicted harm to trade if other countries followed the example of the United States.
In Brussels, the European Commission called the step a blatant intervention that amounted to protectionism. However, while promising to act "firmly", it made no mention of retaliation but instead spoke of counter-measures that conformed to World Trade Organization (WTO) rules.
Brussels will join other countries in challenging the measures at the WTO and says it will also look into safeguard measures.
© Thomson Reuters 2018