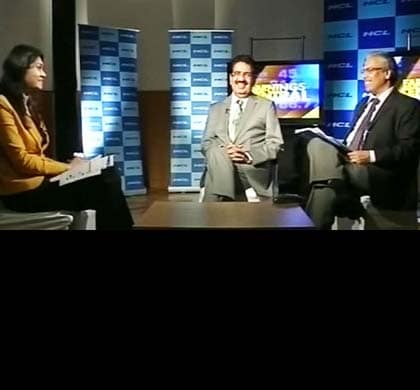 Highlights
If you missed our coverage, here are the top 10 stories of the day.
New Delhi:
Jubilant FoodWorks, the maker of Domino's Pizza in India, reported a 40 per cent jump in the net profit at Rs 32.4 crore for the quarter ended June 2012. The company reported a 45 per cent jump in the total income of Rs 314.50 crore.

The company's share price dipped 1 per cent as the company's net profit fell marginally short of street expectation. The company's total income though was above analyst estimates.
A NDTV Poll put the net profit at Rs 33.2 crore over total income of Rs 310 crore for the quarter ended June 2012.
Here are highlights of the result and factors that influence its share price:
* Earnings before interest, tax, depreciation and amortization or EBITDA is an important indicator of the operating profit in the service industry. Jubilant reported an EBIDTA margin of 18.2 per cent. This was lower than the street estimate of 18.8 per cent, according to the NDTV poll. It is lower than 19.4 per cent reported in the year ago period. The company launched new Dunking Donut stor

* Jubilant opened 24 new stores in the quarter taking the total number of Domino's stores to 489. The same-store sales growth is an important indicator in a retail food chain business. Jubilant reported a 22.3 per cent increase in same stores sales. This was lower than the analyst estimate of 25-26 per cent.

* Jubilant plans to open 100 stores during the year ending March 2013, a few stores higher than estimated earlier. This means there is scope to improve the revenue further.

* The company plans to 10 Dunkin Donuts restaurants in India March 2013 and wants to have between 80 to 100 restaurants over the next five years. Kotak Securities had said earlier that the performance of this division could be crucial considering the competition with Starbucks announcing a launch.

* Analysts are concerned about the high valuation of the stock. They feel Jubilant's profitability is slowing as input prices rise and consumption slows. The company's share price trades at 40 times expected earnings per share for the March 2013. Over the past six months, it rose 37 per cent.