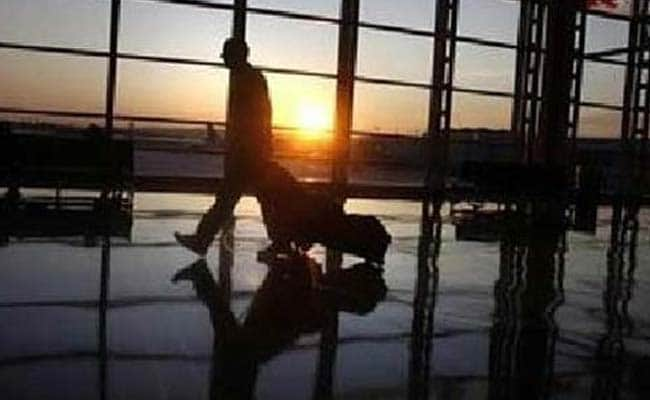 New Delhi:
Domestic air passenger traffic jumped by nearly 26 per cent in July, registering double-digit growth for the 24th consecutive month with lower fares attracting more flyers.
No-frills carrier IndiGo saw its market share climb to 39.8 per cent -- the highest for any local airline -- last month. It had a market share of 37.9 per cent in June.
Latest data from aviation regulator DGCA showed that local airlines flew 85.08 lakh passengers in July compared to 67.62 lakh flyers recorded in the year-ago period.
This is the 24th straight month that domestic air traffic has registered high double-digit growth, which also comes against the backdrop of many airlines offering lower fares as they compete to attract more passengers.
"Indian aviation continues to soar. July passenger growth reaches a record breaking 25 per cent," Civil Aviation Minister Ashok Gajapathi Raju said in a tweet.
In terms of market share in July, IndiGo is followed by Jet Airways (16.3 per cent), Air India (14.8 per cent), SpiceJet (11.7 per cent), GoAir (8.4 per cent), Vistara (2.6 per cent) and AirAsia (2.2 per cent).
When it comes to load factor -- a measure of seat occupancy in flights -- low-cost carrier SpiceJet emerged on top with 92 per cent in July. The same stood at 93 per cent in June.
During July, IndiGo's load factor stood at 83.6 per cent, higher than 77.9 per cent seen in the previous month.
Among other airlines, GoAir registered a load factor of 90.3 per cent, followed by Air Asia with 85.7 per cent while that of Jet Airways and Vistara were 83.8 per cent and 75.2 per cent, respectively.
National carrier Air India registered a lower load factor of 80.3 per cent in July compared to 82 per cent in June.
Scheduled domestic airlines shelled out compensation to the tune of Rs 35.56 lakh for denied boarding to passengers last month.
For cancellations, the carriers gave a total compensation of Rs 23.22 lakh while the overall amount for flight delays, a total amount of Rs 61.33 lakh was given "towards compensation and facilities".
According to DGCA, 1,111 passengers were affected by denied boarding, 4,796 people by cancellations and delays impacted 65,953 passengers.
Last month, as many as 948 passenger-related complaints were received by the scheduled domestic airlines with maximum number coming against Air Pegasus -- which saw disruptions in its operations amid financial woes.
As much as 34.2 per cent complaints were related to flight problems, followed by customer service (27.4 per cent) and baggage (17.5 per cent).
"Passengers carried by domestic airlines during Jan-Jul 2016 were 560.87 lakh as against 455.95 lakh during the corresponding period of previous year, thereby registering a growth of 23.01 per cent," DGCA said.
SpiceJet said that in July it registered best On-Time Performance (OTP) and highest Passenger Load Factor (PLF) among major carriers having sizeable operations in the four metros of Bengaluru, Delhi, Hyderabad and Mumbai.
"OTP for the month of July 2016 stood at 79.2 per cent; while the airline again topped the PLF chart registering 92 per cent for the same period," it said in a release.
Further, the airline said diligent planning and efficient utilisation of the resources, among other factors, helped it improve performance in July.
(This story has not been edited by NDTV staff and is auto-generated from a syndicated feed.)