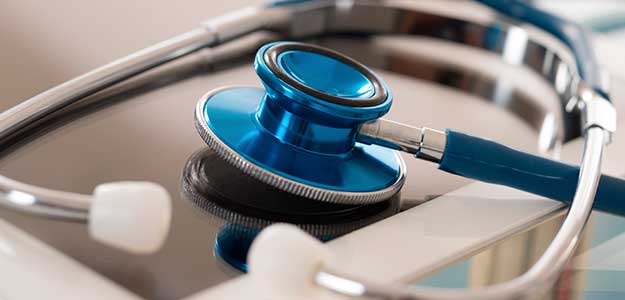 COVID-19 has not only affected the physical health of people, but also led to higher stress levels, anxiety and even depression across the globe. According to the findings of a World Health Organization (WHO) survey, published in October, the coronavirus pandemic has disrupted or halted critical mental health services in 93 per cent of countries worldwide while the demand for mental health is increasing. The survey, covering 130 countries, highlighted the impact of COVID-19 on access to mental health services, underscoring the urgent need for increased funding.
Surveys conducted late last year reveal a significant increase in mental illness cases in India following the imposition of the world's biggest lockdown on March 25.
With the passage of the Mental Healthcare Act in 2017, the Insurance Regulatory and Development Authority of India (IRDAI) — the country's insurance regulator — mandated the coverage of mental health conditions under insurance in the same way as physical health conditions. (Also Read: What Changes In Your Health Insurance Policy From October 1: 5 Points )
Through a circular issued in June last year, the regulator directed insurers to include mental illness in regular health insurance coverage. According to IRDAI, all insurers must offer insurance coverage to persons diagnosed with mental illnesses. IRDAI instructed all insurance companies in the country — be it life, health or general insurers — to comply with the instructions by October 1, 2020.
Complying with the regulatory guidelines, some insurers have already customised their products to cater to specific needs of individuals suffering from mental illnesses.
Private insurer ICICI Lombard General Insurance, for example, offers plans to cover mental health problems. The company's flagship product — ICICI Lombard's Complete Health Insurance Product — provides hospitalisation coverage for all declared and accepted mental health problems. In case the customer has opted for out-patient coverage by paying additional premium, OPD benefits will also be available up to the OPD sum-insured.
"Mental illnesses now stand to be covered along the same lines as physical illness provided the same have been declared and accepted at the time of issuance,'' says Sanjay Datta, chief-underwriting, claims and reinsurance, ICICI Lombard General Insurance. The company has standardised its policy wordings "with respect to definitions, exclusions, and general terms and conditions.. and the language used is simple and lucid," he adds.
While most insurers acknowledge that the treatment for most mental health-related issues happen outside a hospital, there are few products that provide holistic health cover.
Private sector insurance company Star Health and Allied Insurance offers plans that cover in-patient hospitalisation for all mental disorders that require hospitalisation.
"We cover all mental disorders that require hospitalisation in all our health insurance policies. For example, Schizophrenia, manic-depressive psychosis, bipolar disorders, severe depression, severe anxiety neurosis, electroconvulsive therapy etc,'' said Dr S Prakash, managing director, Star Health and Allied Insurance. Some of the company's plans cover both in-patient as well as out-patient treatment.
According to healthcare platform Practo, online queries for psychiatry on grew 50 per cent in the first two weeks of the lockdown, with most queries coming from the age group of 21-30 years. Online consultations for mental health queries grew 180 per cent into the six months of the COVID-19 pandemic, according to Practo.
However, some insurers say mental health is still considered a stigmatised concept in different parts of the country.
"It is important to understand that the issue of mental illness is stigmatised in India and for any health cover to work effectively, we have to first normalise the concept," says Max Bupa, a private sector health insurer. "Sometime back, our partner Bupa launched a campaign called 'Is it normal?', which extensively focused on endeavours to normalise the issue of mental health and encouraged more people to seek medical help," it adds.

Pre-Existing Conditions
According to private insurance broker Marsh India, pre-existing mental health conditions are covered under tailor-made health plans, in which the subscriber gets the same treatment as in case of pre-existing physical illnesses.
"While hospitalisation is the most common benefit, insurers are willing to underwrite outpatient care coverages as well as therapy sessions when prescribed by a psychiatrist. Not only have we been able to get this underwritten for company-paid group covers, but also through a modular/flexible approach which requires employee contribution on a voluntary basis,'' said Sanjay Kedia, country head and CEO, Marsh India Insurance Brokers.
"The ability to customise the mental health benefit as per individual client requirements based on demography needs and budgets has significantly increased the prevalence of this coverage," he adds.
Max Bupa started covering mental health-related conditions with the launch of its product, GoActive, in early 2018. "We introduced coverage for mental health related illnesses under some of our products such as GoActive, ReAssure and Health Premia, much before regulator's standardisation circular came out," says the insurance company, which claims to have a non-discriminatory approach to physical and mental health.
"Most of the commonly occurring mental health related conditions find acceptance and coverage in our products... Many mental health related consultations can be addressed through OPDs, which are also covered under GoActive, which offers behavioural counselling which enables customers to avail telephonic counselling from leading psychiatrists, psychologists and mental health professionals from the comfort of their home," said Dr. Bhabatosh Mishra, Director Underwriting, Products and Claims at Max Bupa Health Insurance.
How To Select A Health Plan With Mental Illness Coverage
Your standard health insurance plan may not cover mental illnesses. Therefore, it is prudent to know about the key features to keep in mind while selecting the most appropriate insurance policy, say experts.
"If a person wants to invest in a mental illness cover, he/she should check if the disorder requires hospitalisation or can be treated through therapy and medication. In the former case, the person can go for a comprehensive indemnity plan that covers hospitalisation, and in the latter, the person will require a plan that also offers OPD," says Naval Goel, CEO, and founder of PolicyX.com, an IRDAI-approved insurance comparison portal.
"If an individual is diagnosed with a mental illness subsequent to buying a health insurance policy, the insurer cannot reject the claim," he explains.