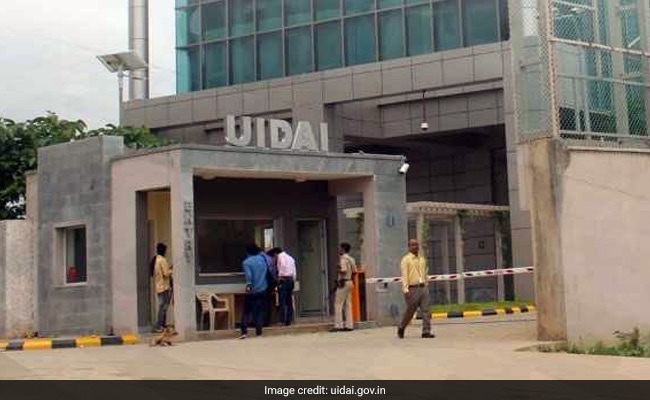 The UIDAI (Unique Identification Authority of India) advises citizens not to share their aadhaar card details with anyone claiming to be a UIDAI official. In an advisory issued on its twitter handle, the government agency cautioned people by saying that no official from the UIDAI will call you for linking aadhaar card with any services such as bank account or phone number or insurance services, among other things.
"Do not share your Aadhaar or Bank details with any person claiming to offer Aadhaar linking services over call. Use only the official website or pre-designated number provided by your bank/ mobile company for online Aadhaar verification," reads the UIDAI tweet. (Also Read: What UIDAI Said On Sharing Of Aadhaar Card Number)
It is noteworthy here to mention that 87 crore bank accounts have already been linked to aadhaar so far.
The Union Ministry of Finance on Friday said more than 87 crore bank accounts have been linked with the 12-digit unique identity number Aadhaar in the country till early March, IANS reported. The deadline for linking Aadhaar to bank accounts is March 31.
"As on March 2, more than 87.79 crore current and savings accounts have been linked with Aadhaar," said Minister of State Shiv Pratap Shukla in a written reply in the Lok Sabha.
More than 16.65 crore income-tax permanent account numbers (PAN) have also been linked with Aadhaar till March 5, he said.
Also Read: How To Update Address In Your PAN Card Online
It is important to note that the deadline to link aadhaar with bank accounts, PAN cards and other social services is March 31. However, the government is expected to extend the deadline to a later date. The government on Tuesday told the Supreme Court that it might consider extending the March 31 deadline for linking Aadhaar to various government schemes as well as mobile phones and bank accounts. The statement, on behalf of central government, was made by the attorney general K K Venugopal to the Constitution Bench headed by Chief Justice Dipak Misra. The bench is hearing a bunch of petitions against the Aadhaar (UIDAI) law. The government made a submission in to the bench to the effect that the Centre had extended the deadline in the past too, and it can do so again.
Also Read: Aadhaar Linking Deadline Of March 31 Likely To Be Extended. 5 Points