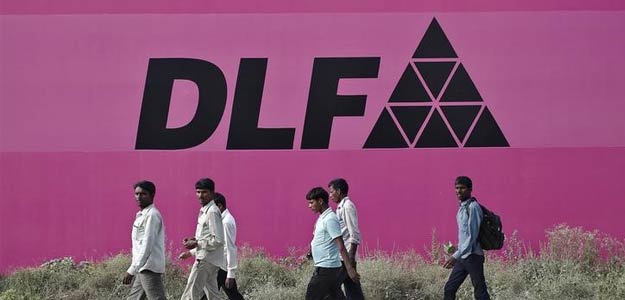 New Delhi: Realty major DLF is likely to raise about Rs 2,500-3,000 crore by next month via private equity and is in talks with Singapore government's investment arm GIC to sell stake in a new housing project in New Delhi.

According to market sources, the company is in advanced stage of talks with sovereign wealth fund GIC to sell up to 49 per cent stake in the new residential project in the National Capital.

The deal is expected to close in the next one month, they added.

DLF is planning to launch a new residential project spread over 20-25 acres near Moti Nagar, adjacent to its existing housing project 'Capital Green'.

The regulatory approvals are in place to launch this project, comprising about 3,000 apartments, sources said.

When contacted, the company spokesperson said: "We do not comment on market speculations."

In August 2007, DLF had bought 38 acres of land from DCM Shriram Consolidated and Lohia Group for Rs 1,675 crore. On about 30 acres, the company is developing a housing project 'Capital Green' having 2,800 flats.

DLF had announced in February this year that it would raise over Rs 3,000 crore through divestment or joint ventures in certain projects as part of its strategy to improve cash flow and reduce debt.


In its analyst presentation, DLF had said it intends to keep the net debt of DevCo (development arm) range bound "through tactical divestments or JV's with strategic or financial investors of certain projects".
In view of sluggish housing sales in last few years, DLF has decided to raise private equity funds at project levels to boost cash flows.
"Since sales are slow, we are planning to raise about Rs 3,000 crore through private equity. In the short term, PE fund will be the substitute for the cash flow which would have normally come from sales," DLF CFO Ashok Tyagi had said in February.
DLF's net debt stood at Rs 20,965 crore at the end of last fiscal, of which about Rs 14,000 crore pertained to rental business and the rest was towards DevCo.
In 2014-15 fiscal, DLF's net profit dipped by 16 per cent to Rs 540.24 crore from Rs 646.21 crore in previous year.
The company's income from operations fell by 8 per cent to Rs 7,648.73 crore in the last fiscal from Rs 8,298.04 crore in 2013-14.