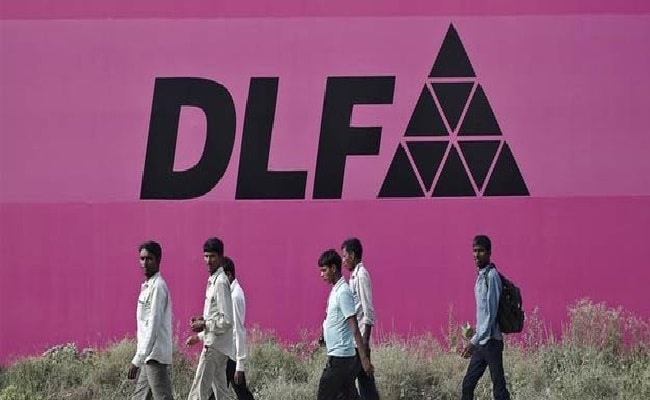 New Delhi
: Realty major DLF will invest about Rs 500 crore to develop an IT Park in Chennai as the commercial real estate market has picked up in major cities.
The country's largest realty firm has exhausted its commercial space stock by leasing out over 32 million square feet. It expects to earn about Rs 2,700 crore rental income in the current fiscal year from its portfolio.
"Our Cyber Park in Chennai is fully leased to high quality tenants. We have now commenced construction of about 1.6 million sq ft and will bring the best tenant and employee experience in Chennai," DLF CEO (rental business) Sriram Khattar told PTI.
The company has an IT SEZ in Chennai, comprising 5.7 million square feet of area.
"About 4 lakh sq ft of space has been pre-leased," Mr Khattar said, adding that two towers out of three would be completed by the middle of next year.
The construction work is being done by Malaysian firm Eversendai. IT Park would have sports, entertainment and F&B hub in the central pavilion.
DLF had last year started construction of an office complex in Gurgaon comprising over 2 million square feet area at a cost of about Rs 900 crore.
Unlike the housing sector which is having a sluggish sales, the leasing of office space has picked up in the seven major cities of the country.
On the office market, DLF said that the current uptick on rentals continues, but new leasing momentum has been impacted as it has virtually nil inventory at most places.
"The company is following a strategy to aggregate leasing in favour of 'higher value', large and high credit customers," the company said in a presentation.
DLF had announced in October last year that its promoters would sell 40 per cent stake in the rental arm DLF Cyber City Developers Ltd (DCCDL).
The company has shortlisted few potential investors to sell promoters' stake in DCCDL and expects the proposed deal, estimated at Rs 12,000 crore, to be signed by early October.
Promoters would be reinvesting a significant part of the amount realised from this deal into DLF Ltd.
Earlier, sources had said that Blackstone, Singapore's sovereign wealth fund GIC and Abu Dhabi Investment Authority are among shortlisted investors.
"We received multiple bids from sovereign funds and global private equity firms. We have shortlisted few," DLF senior executive director (finance) Saurabh Chawla had said recently.
"By the end of September or early October, we should be able to guide the market about the culmination of this transaction," Mr Chawla had said.
DLF posted an over two-fold jump in net profit at Rs 261.42 crore for the quarter ended June, as against Rs 125.87 crore for the corresponding period a year ago.
Income from operations fell 22 per cent to Rs 1,867.46 crore in the first quarter of the current fiscal year as against Rs 2,388.72 crore in the year-ago period.